Prince William, Kate Middleton, Harry And Meghan Will Have Different Royal Roles
Prince William and Kate Middleton will have different royal roles from Prince Harry and Meghan Markle.
The Duke and Duchess of Sussex have just returned from their 16-day Commonwealth tour where they visited Australia, Tonga, Fiji and New Zealand. Following Prince Harry and Markle's royal trip, royal commentator Claudia Joseph shared her thoughts about the fab four's roles in the Firm.
"I think this trip really showed the different paths they are going to take," Joseph said (as quoted by Express). "I think we are going to see more and more of William and Kate as 'team GB', for obvious reasons, and Harry and Meghan, I think, will be 'team Commonwealth'."
"I think they will do a lot of touring. They have a natural affinity with people," the royal expert continued. "They are both very bubbly and very relaxed and I think that is what is going to happen."
However, Joseph warned Markle and Prince Harry from taking things "too far" after they broke some royal protocols during their tour. For her, the royal couple can be seen as celebrities rather than royalty. Prince William, Middleton and even Camilla also broke some rules and she understands that "they do want to behave like us."
"Whether they will take that too far and become so accessible that they take away from the mystique of royalty which I think the Queen has done so well is the fact that she doesn't talk about herself," Joseph added. "You don't see what is going on and the inner workings behind the scene. And the more accessible that they are, perhaps the more they will be treated like filmstars."
Etiquette expert William Hanson also discouraged the royals especially the Duchess of Cambridge and Duchess of Sussex from giving hugs. In fact, he calls them to act like a royal and stop being "one of us."
"For me, royalty should be royal. They are not supposed to be like 'one of us," William wrote. "We don't fund them to be like us. If they are just like any other family, then what's the need to subsidise them? Why not give us the funding then, instead?"
Prince Harry and Markle's next appearance will be at the Festival of Remembrance Service. According to Daily Mail's journalist Caitlyn Hitt, Prince William and Middleton will likely join them. So, it would be the fab four's next reunion.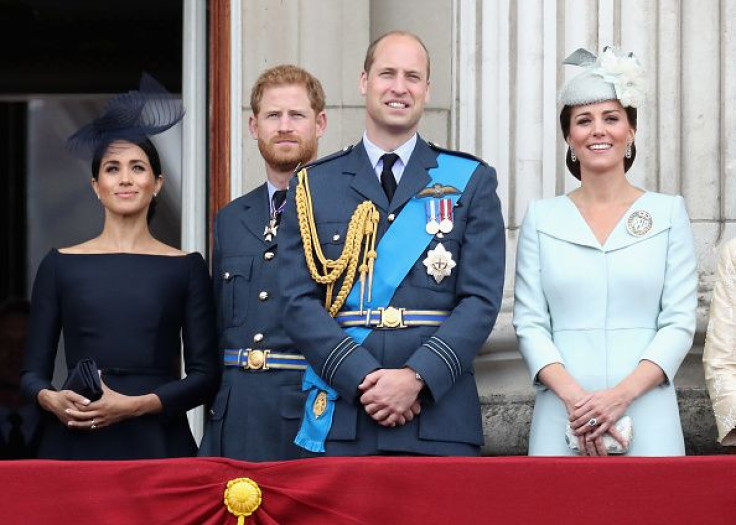 © Copyright IBTimes 2022. All rights reserved.
FOLLOW MORE IBT NEWS ON THE BELOW CHANNELS