Probability Of US Recession In 2016 Rises To 20 Percent, Big Banks Say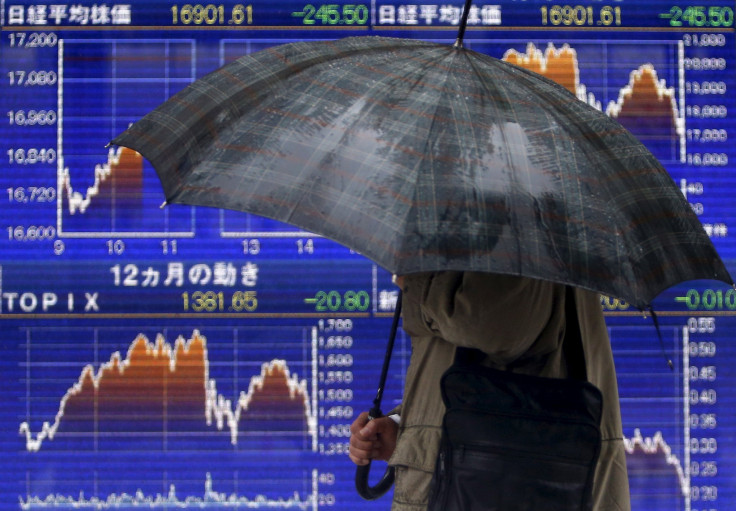 Recession fears are alive and well on Wall Street. With $8 trillion in value wiped out of global stocks in the past month and a number of economic indicators flashing warning signs, bank analysts have trimmed their growth estimates and upped the risks that a recession could occur in 2016.
On Friday, Bank of America analysts Ethan Harris and Emanuella Enenajor raised the odds of the economy suffering a recession this year to 20 percent. Although a downturn on the order of the 2008-09 recession is a "big stretch," the analysts said, financial market conditions have deteriorated enough to warrant the higher probability. At the same time, they cut their projection of U.S. economic growth to 2.1 percent, from 2.3 percent.
Analysts at Citigroup sounded a similar note Thursday. "A global growth recession is far from assured, but financial markets seem to be on their way to pricing one in," they wrote. At Morgan Stanley, analysts also computed a 20 percent risk of recession in 2016, noting: "The risks are skewed to the downside and appear to have risen recently."
Recessions are generally defined as two straight quarters of economic contraction.
Top of mind to panicked investors is the slowing pace of growth in China, the world's second-largest economy, which grew at the slowest pace in a quarter-century last year. As demand has dried up in Asia, commodities producers and manufacturers have felt the pain. Investors have taken every shred of unwelcome news from China as a reason to sell.
But as the Bank of America analysts noted, stock market behavior does not always prove an accurate bellwether for economic downturns. Energy stocks have been pummeled in recent months by slumping oil prices, dragging wider market averages down. But consumers and other industries benefit from cheap energy. "Many of the recent shocks impact the stock market more than the economy," the analysts wrote.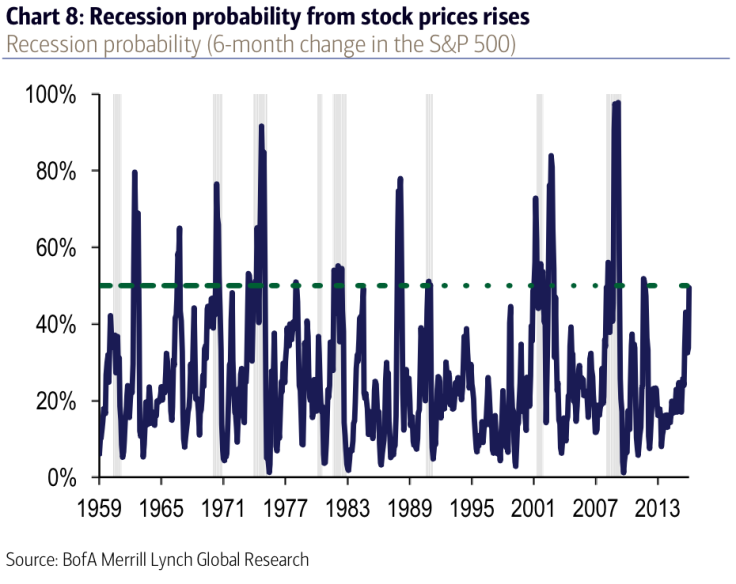 One barometer of recession risk that measures stock market changes shows a 50 percent chance of an imminent recession, the Bank of America analysts found. But it's an imperfect measure. "The stock market sends a lot of false signals — there are 11 signals for the last six recessions," the analysts wrote.
Policymakers have attempted to quell fears emanating from the markets. In comments to the press Thursday, European Central Bank President Mario Draghi said "market gyrations" and "heightened sensitivity to risk" have emerged in the new year, but that economic fundamentals have not yet signaled a global recession.
© Copyright IBTimes 2023. All rights reserved.
FOLLOW MORE IBT NEWS ON THE BELOW CHANNELS