Project One-Ups Google Glass Bans By Wirelessly Blocking 'Glassholes'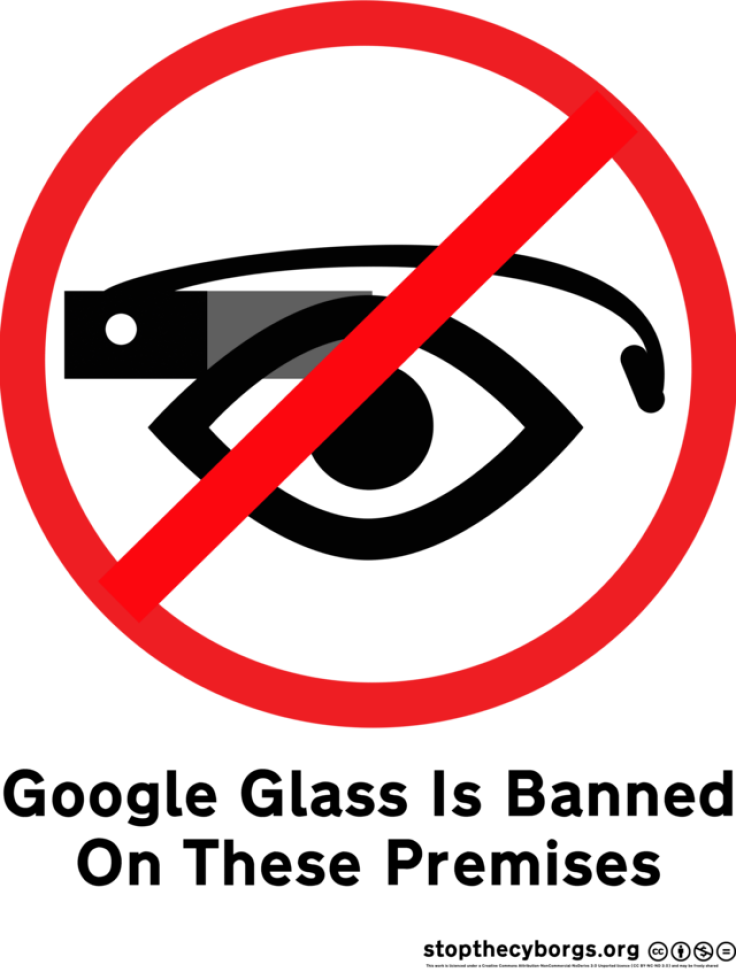 Google Inc.'s (NASDAQ:GOOG) Glass headset computer continues to draw critics, as people disturbed by the wearable's ability to take hands-free photos and video look to block its use in public.
A German artist has developed one solution to banning unwanted Glass users, or "Glassholes," from public areas: a program that can detect and kick them off of Wi-Fi networks. Julian Oliver has developed Glasshole.sh, software he says detects a string of characters used by Google Glass when it connects to a Wi-Fi network.
With Glasshole.sh installed on a mini-computer like a Raspberry Pi connected to a USB Wi-Fi antenna, Oliver claims, the program can detect Google Glass users on wireless networks. When a Glass user is connected, the device impersonates the Wi-Fi network, sending Google's headset a command that cancels its Wi-Fi connection.
It can also beep when a person wearing Google Glass comes within range. Oliver told Wired Magazine that he developed a device when a fellow artist was bothered by Glass-wearing folks attending his art exhibit, thinking they might be recording. In certain situations and in specific places, Oliver said, anyone with the headset could be a Glasshole because you can't tell if they're recording.
Like cellphone-jamming devices installed in some libraries and public buildings, Oliver said the use of Glasshole.sh was legal as long as the user was the owner of the wireless network it's used on. Oliver didn't respond to a request for comment on whether he was working on a similar project: to jam smartphones placed in their owners' shirt pockets or hung around the neck, which can surreptitiously record surroundings.
Google followed up a sellout one-day sale last month by opening Glass sales to anyone over the age of 18 with a U.S. shipping address to purchase the $1,500 wearable. Google initially said it would offer Glass while supplies last and has offered the device online since May 13.
© Copyright IBTimes 2023. All rights reserved.
FOLLOW MORE IBT NEWS ON THE BELOW CHANNELS