Prolonged Labor Negotiations Disrupt Activities At Ports of Los Angeles and Long Beach
Some marine terminals at the Ports of Los Angeles and Long Beach have been "effectively shut down" after unions representing West Coast dockworkers staged protests and disrupted cargo activity.
Pacific Maritime Association (PMA), the group that represents shipping companies and port terminal operators, noted in a tweet that the International Longshore and Warehouse Union (ILWU) also staged "concerted and disruptive work actions" that resulted in the shutdown of terminals at the ports of Oakland, Tacoma, Seattle and Hueneme, according to ABC7.
Officials from the Los Angeles and Long Beach ports, which together form the nation's largest cargo complex, issued a statement late on June 2, noting the ports were operating despite labor shortages. The two ports handle nearly 40% of U.S. cargo container imports from Asia.
A spokesperson for Oakland Port noted that cargo operations had been disrupted after there was a shortage of dockworkers to handle containers.
"As we continue to monitor terminal activity, we urge the PMA and ILWU to continue negotiating in good faith toward a fair agreement," Port of Long Beach Executive Director Mario Cordero said in a statement, as per Los Angeles Times.
The union organized stop-work meetings on June 1, after which members either did not show up for work or demonstrated a downtrend in work, resulting in snarled traffic and the shutdown of some terminals.
PMA and ILWU are carrying out negotiations for a new collective bargaining agreement, covering more than 22,000 longshore workers at 29 U.S. West Coast ports. These workers have been making efforts for a new contract after the previous agreement expired on July 1, 2022. The negotiations have ramifications for overall 175,000 Southern California workers employed at the harbors and other related businesses.
The dockworkers reached a tentative agreement with the ports regarding automated machinery at cargo terminals in April. However, negotiations on other key issues continued.
At the time, ILWU Local 13 said its workers, many of whom were killed due to the pandemic, risked their lives to ensure goods reached stores, hospitals and consumers.
"Longshore workers continue to fight for respect and to be treated with dignity by predominantly foreign-owned ocean carriers and terminal operators who reap hundreds of billions of dollars in profit on the backs of those workers," the union said in a statement, as per Business Journal.
ILWU said about 12,000 of Southern California dockworkers have "taken it upon themselves to voice their displeasure with the ocean carriers' and terminal operators' position." ILWU alleged PMA member carriers and terminal operators of making historic profits of $510 billion during the pandemic, adding that "in some cases, profits jumped nearly 1,000%."
"Despite this fact, from pre-pandemic levels through 2022, the percentage of ILWU wages and benefits continued to drop compared to PMA rising revenues," ILWU added.
The union is seeking a contract that is "fair and equitable," including wages and benefits that "reflect the dedication of the ILWU workforce and its contributions to the shipping industry's success."
ILWU president Willie Adams noted that the two parties are working rigorously to reach an agreement. "We are getting there, but it's important to understand that West Coast dockworkers kept the economy going during the pandemic and lost their lives doing so," Adams said. "We aren't going to settle for an economic package that doesn't recognize the heroic efforts and personal sacrifices of the ILWU workforce that lifted the shipping industry to record profits."
These contract negotiations have disrupted routine work at ports, with a number of nervous retailers and manufacturers rerouting their goods. As a result, imports and exports through the Los Angeles and Long Beach ports are expected to fall in recent months.
"When you have periodic disruptions, this will discourage shippers from using Oakland, Tacoma and Long Beach. It's going to be very difficult for the ports to convince to shippers that these ports will be reliable gateways for international trade," international trade economist Jock O'Connell told Los Angeles Times.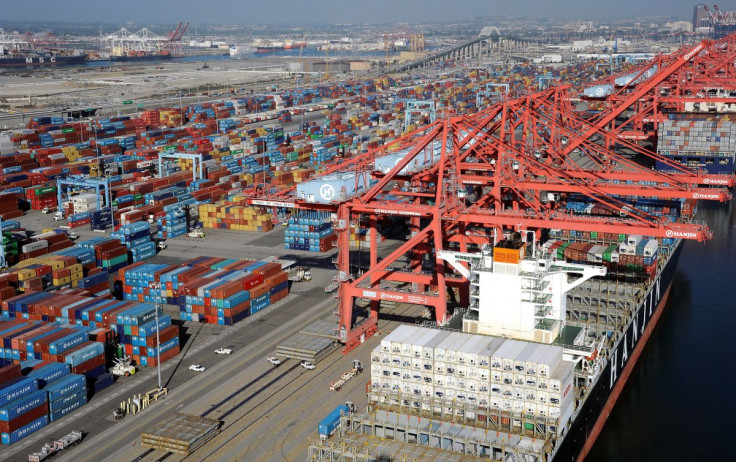 © Copyright IBTimes 2023. All rights reserved.