PS4 Is Ready For E3 2015 With PlayStation E3 Experience, New Best Games Trailer And Event Leaks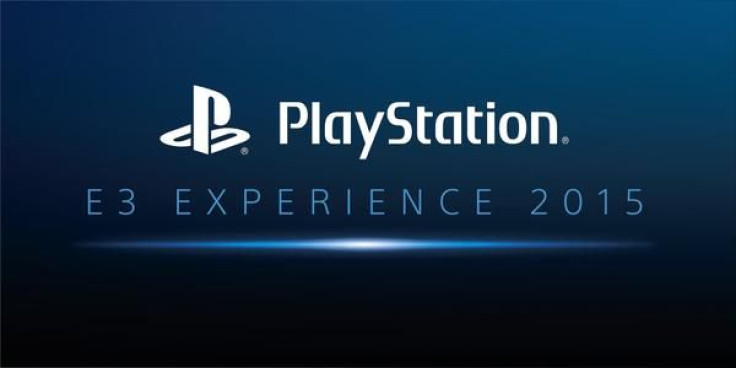 Sony is ready for the E3 2015, and it wants as many fans to witness the event as possible. This year will be the same in that more fans will have a chance to watch the event even without being present in Los Angeles.
The PlayStation E3 Experience will make a comeback on June 15. What's even better is that Sony has increased the number of theaters due to sold-out tickets based on last year's data. The increase will be significant at 150 percent, allowing for at least one PlayStation E3 Experience theater in every state across the U.S. and three in Canada. And as usual, it will still be free.
Canadian gaming presenter Geoff Keighley announced via the PlayStation Blog that some surprises are in store for attendees. Gaming fans can expect a 30-minute exclusive footage featuring interviews with developers. Plus, there is the usual freebie surprise, including some PlayStation goods and digital downloads.
Starting Wednesday, free tickets will already be available from 9 p.m. onwards at the link here. For those who are willing to gamble on finding seats via on a first-come, first-served basis, 20 percent of the theaters will be reserved for those on the wait list.
The hype continues in the form of a new trailer for the PS4. Seen below, the new trailer features some of the newest as well as upcoming titles coming to Sony's console.
The anticipation for E3 2015 will not be complete without some leaks reaching the public before their actual announcement. According to Gamepur, Sony has had one of its major announcements leak, and it involves its two devices, the PS4 and the PS Vita.
A new promotion, set to last until June 10, offers some major device prizes. Among those prizes are the PS4 and PS Vita, but the more interesting fact is their prices. The PS4 is reported to be $349 while the PS Vita is $89. These prices are at a major cut, with the PS4 receiving a $50 price cut, while the PS Vita has had a whopping $110, if these prices are actually announced at E3 2015.
© Copyright IBTimes 2023. All rights reserved.