Puerto Rico Makes Crucial Debt Payment, But Future Fight With Creditors Will Hinge On Definition Of 'Essential Services'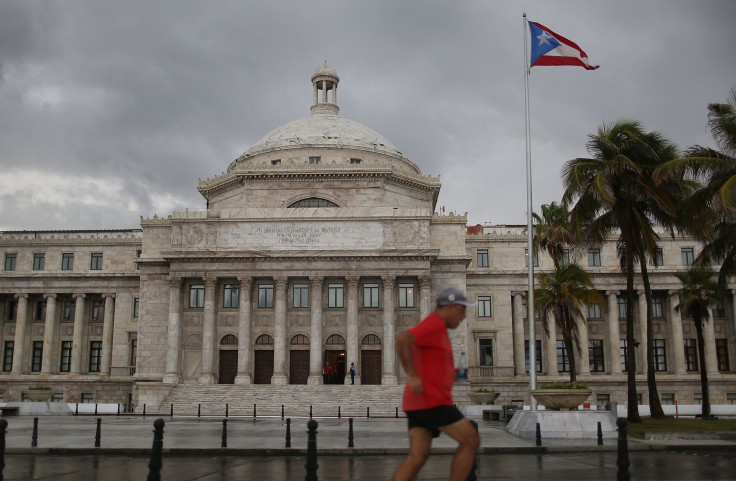 Puerto Rico made its December debt payments on Tuesday, averting a second default since August. But as the U.S. commonwealth made its $355 million payment for the month, Gov. Alejandro García Padilla announced his government would take revenue pledged to certain bonds next year in order to pay for the government's day-to-day operations.
The announcement means certain bondholders, including hedge funds and municipal bond funds, could see significant cuts to their expected returns, opening the way for a fight in the courts over the definition of essential services the government wants to fund by clawing back repayment and interest owed to lenders.
"Can Puerto Rico take a dollar away from the Highways and Transportation Authority (HTA) to pay a police officer?" Daniel Hanson, an analyst at Height Securities in Washington, D.C., said after the executive order was announced. "I think everyone can agree that paying a police officer is essential, but can they take money to pay the Puerto Rican Equestrian Sport Federation? This is the kind of thing creditors are going to fight."
Puerto Rico Overview | FindTheData
Next month, Puerto Rico is due to make $957 million in payments to service its staggering $72 billion in debt accrued after years of local mismanagement. The willingness of lenders, including major hedge funds that also took risks lending money to Greece, helped drive the island further into debt in recent years.

Hanson says Puerto Rico will meet constitutionally backed general obligation bond payments through the current fiscal year, but that creditors in bonds linked to Prepa, the island's power authority, and the HTA, as well as other bonds, will likely lose full payment.
"The government of Puerto Rico will have to claw back revenue pledged to certain bonds in order to maintain essential government services," the governor said Tuesday during a Senate Judiciary Committee hearing in Washington.
Organizers, including lawmakers and labor rights groups, are due to mobilize in Washington on Wednesday to urge Congress to assist the commonwealth. Unlike the U.S. mainland, Puerto Rico is blocked without congressional intervention from filing for the same bankruptcy protections used by cities like Detroit and San Bernardino, Calif., in recent years.
Puerto Rico's tax-free, high-risk bonds have been used for years by municipal fund managers to boost yields.
© Copyright IBTimes 2023. All rights reserved.