Puerto Rico Debt Crisis 2015: Will San Juan Default On Bond Payment? Governor Alejandro Garcia Padilla To Announce Decision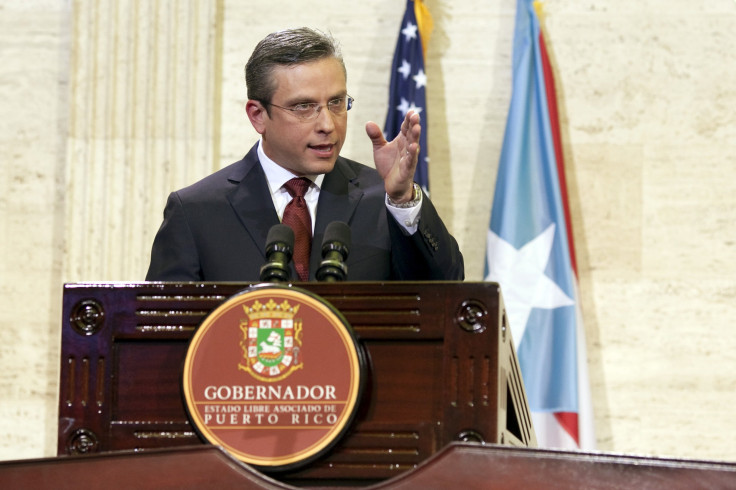 The governor of Puerto Rico was expected to announce Tuesday whether the U.S. territory would make a bond payment in what could be the second default on its debt after already missing a portion of a bond payment in August. Gov. Alejandro Garcia Padilla said his last-minute decision hinged on negotiations from creditors with the island's Government Development Bank, Reuters reported.
Meanwhile, organizers are preparing to mobilize in Washington on Wednesday to urge Congress to take urgent action in assisting the territory, which owes $72 billion in debt. At least 11 members of Congress, labor representatives, advocacy group leaders and other politicians are slated to speak to a crowd of hundreds at the Rayburn House Office Building on Capitol Hill Wednesday morning.
"As the situation in Puerto Rico worsens, it has become abundantly clear that the fiscal and economic crisis requires immediate federal action to avoid a full-blown humanitarian crisis," the event's organizers said in a statement. "Since Congress has, up until this point, failed to take action, leaders from across the country are bringing the urgency of this crisis to Congress' doorstep to demand justice."
Puerto Rico Overview | FindTheData
The Obama administration called on Congress in October to intervene in the territory's debt crisis, arguing that congressional action was the only solution to what would be a "long and difficult recovery" that would hurt the island's 3.5 million residents.
The U.S. government has previously helped Puerto Rico with political solutions to its debt crisis, including job creation investments, infrastructure projects and lowering energy costs. Besides its $72 billion of indebtedness, the island has suffered a shrinking economy and high unemployment rates during the last decade, resulting in an exodus of about 300,000 people.
Puerto Rico defaulted for the first time in August, paying just $628,000 of $58 million owed on its Public Finance Corp. bonds. The Government Development Bank's debt due Tuesday is split into two parts, including $81.4 million of non-general obligation-backed debt and $273.3 million of notes backed by Puerto Rico's general obligation guarantee, Moody's credit agency said. The agency also anticipated that a default on the guaranteed debt could prompt legal action on behalf of general obligation bond creditors.
© Copyright IBTimes 2023. All rights reserved.