'Game Of Thrones' Baby Names: Arya For Girls And Theon For Boys In Britain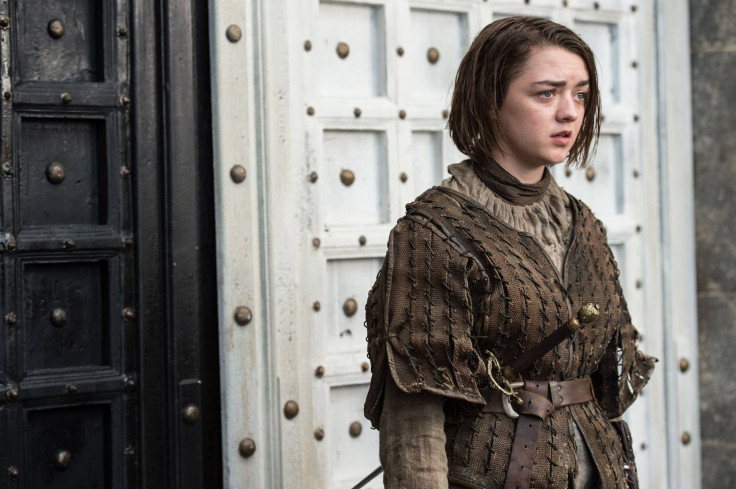 Selecting a name for a baby is a decision that few parents take lightly. But it turns out that a couple's favorite TV shows and movies can factor into that decision. Britain's Office for National Statistics has released data on 2014 baby names, and it shows that HBO's "Game of Thrones" and the movies "Frozen" and "X-Men" have helped boost the popularity of names such as Arya, Tyrion, Elsa, Anna and Logan.
Some names are more common than others, which can make finding a direct correlation between baby names and pop culture difficult. But after "Frozen" was released in December 2013, the office saw a spike in popularity for the name Elsa and a downward trend for Anna, the names of the two sisters in the movie. Olaf, the name of the lovable snowman sidekick in the movie, also cracked the charts, while Kristoff, the name of the iceman character, also saw a bump in popularity.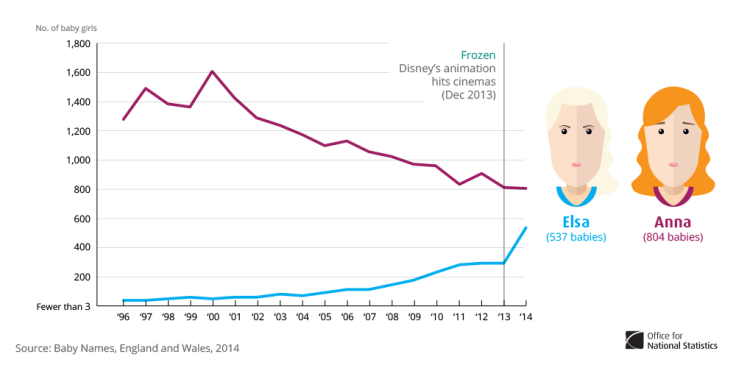 The influence of "Game of Thrones" on baby names is a little easier to measure because the characters' names are so unusual. They include Daenerys, Euron, Ramsay and Tyrion -- and those names are included in the Office for National Statistics' report.
Daenerys was somewhat popular with parents, but her title as Khaleesi -- meaning wife of the khal, or warlord -- was the clear winner, with 53 real-life babies given that name. Arya saw a bump in popularity, with 244 babies, while her older sister Sansa had six babies names after her. The noble Brienne rose in popularity, with four babies named after her in 2014.
It probably makes sense that couples would name their babies after heroic characters, but what about characters like Theon, who are not quite protagonists or villains? The youngest of the Greyjoy clan -- also known as Reek and tortured by Ramsay Bolton -- is the most popular boys' name influenced by "Game of Thrones," with 18 babies named after the character. Tyrion, played by Peter Dinklage, is a foul-mouthed, father-killing, wine-drinking dwarf who just happens to be a fan favorite. In 2014, 17 babies were named after the character while four boys were named after Bran Stark.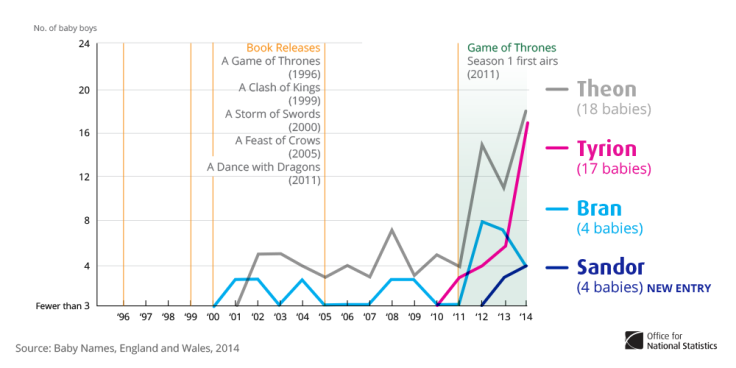 One of the more surprising names that popped up on the list is that of the Hound, Ser Sandor Clegane. The character served the Lannisters until "Game of Thrones" Season 3, when he and Arya Stark became unlikely companions. Four real-life babies were named Sandor.
© Copyright IBTimes 2023. All rights reserved.
FOLLOW MORE IBT NEWS ON THE BELOW CHANNELS