Putin Describes Prince Charles 'Hitler' Remark as 'Unacceptable'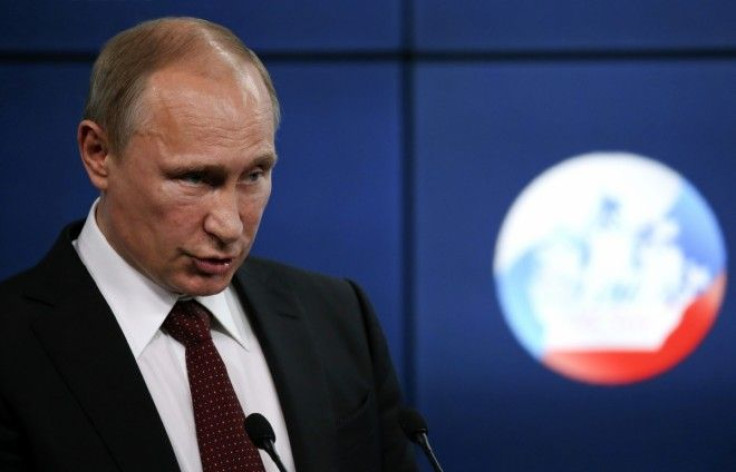 Russian President Vladimir Putin has described Prince Charles's reported comments comparing him to Adolf Hitler as "unacceptable." Asked at a press conference about the comments Charles was said to have made during a recent royal trip to Canada, Putin said that if it was true that Charles had made the comments, it was "wrong" and "not royal behavior."
"In such cases, I am reminded of a good expression: If you're angry, you're wrong," he told journalists from international news agencies. "Pass this on both to the prime minister and Prince Charles. He has visited our country many times. I did not hear him say that. If that is so, then of course it is unacceptable. I think that he himself understands this."
The alleged comments were made to 78-year-old Marienne Ferguson, who fled Poland for Canada shortly before the Nazi occupation, when she met Charles at a museum in Halifax, Nova Scotia. The two were discussing Hitler's conquests, and she said Charles remarked "something to the effect of 'it's not unlike ... what Putin is doing.'" He is believed to have been alluding to Russia's recent annexation of the Crimea. The Russian Embassy in London described the reported remarks as "outrageous," however UK politicians refused to condemn the alleged remarks. Prime Minister David Cameron said that he did not comment on private remarks, but "everyone is entitled to their private opinion."
During the conference, Putin also said that he was not influenced by the opinions of prominent figures, and his decisions were based on what he believed to be Russia's self-interest. He said that he saw no reason for ongoing poor relations with the UK. He added: "I think that if our partners in Great Britain, just as I am, are guided by national interests rather than some other considerations, then all this will pass quite quickly and we'll continue to cooperate as we have done before."
© Copyright IBTimes 2022. All rights reserved.
FOLLOW MORE IBT NEWS ON THE BELOW CHANNELS