As Putin Orders Troops Out Of Syria, Civilians Hope For True Ceasefire And Peace Talks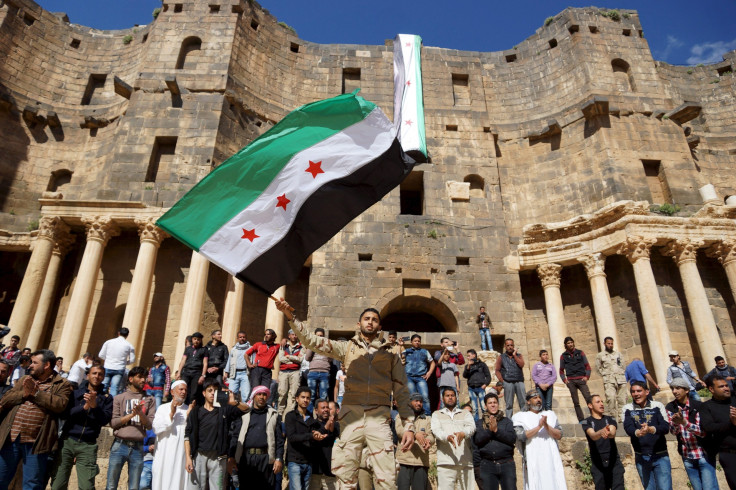 In what's left of the town of Sarmin, men and women can envision regaining the lives they had before the start of Syria's civil war exactly five years ago. A ceasefire has technically been in place since the end of February, but Russia continued to bomb civilians in support of President Bashar Assad's regime. Now, though, Syrians may have a real chance to rebuild their homes, stores and hospitals. On Monday night, Russian President Vladimir Putin announced that he had ordered the withdrawal of his troops from the country, signaling to civilians that the nation may finally reach a new state of calm.
"People are saying that tomorrow [the Russians] will start leaving. The airstrikes will be less now because the Assad air force is very small in comparison to the Russians'," said Abdul Tennari, a doctor in a field hospital in Sarmin, a small town outside of Idlib in northwestern Syria. He has been treating those wounded by Russian bombs. "Russian intervention has created borders that divided Syria, but we expect the truce will hold," he told International Business Times.
"Nobody on either side is able to fight anymore. We hope the Security Council will push things forward to make a truce a certainty."
Putin made the surprise announcement about the withdrawal Monday night.
"I consider the objectives that have been set for the Defense Ministry to be generally accomplished," Putin was quoted as saying by the Russia Today news service. "That is why I order to start withdrawal of the main part of our military group from the territory of the Syrian Arab Republic starting from tomorrow." Following a meeting with his top aides, Putin had a phone conversation with Assad alerting him to the news, Russian presidential spokesman Dmitry Peskov confirmed. Peskov said the conversation did not include discussion about the future of Assad's presidency.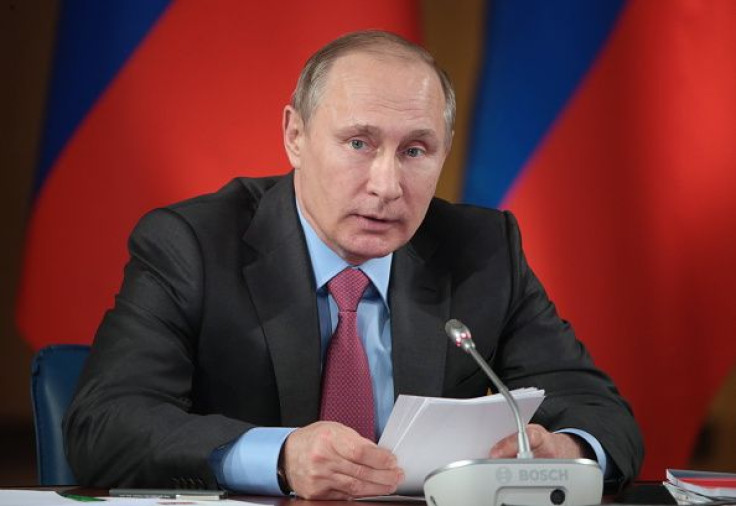 The decision by Russia to scale back its military involvement in Syria comes as the United Nations envoy to the Syrian conflict, Staffan de Mistura, resumes his efforts to broker a peace deal between Assad's forces and rebel groups. This is not the first time the U.N. has tried to reach a deal between the warring parties, but the talks failed and violence increased. The civil war has displaced more than 5 million people, killed hundreds of thousands, and led to one of the worst humanitarian disasters in recent history.
So far, the opposition groups in Syria have not agreed to peace talks, claiming that Russia was killing their people and supporting a dictator responsible for the deaths of hundreds of thousands of civilians. The Russian pullback could soften the opposition's position.
The only remaining obstacle: Assad's tenure as president. Most opposition groups continue to demand his ouster before moving forward with negotiations. Allowing Assad to remain in power, even short term, is not an option for those who suffered his brutalities.
"At the beginning of the revolution I was working in Idlib at the national hospital, which was under Assad's control," Dr. Tennari told IBT. "There, I saw so many cases of people who were tortured by Assad's army and police, including my brother and my father," he said. "Then I escaped out of Idlib because it became dangerous."
U.S. policy used to favor ousting Assad, but senior officials this year moved away from that stance, saying instead that they support a political solution that would lead to the dictator's removal from power. They have not articulated a timeline for that transition.
"We strongly support the U.N.-led negotiations," said State Department spokesman John Kirby in a press briefing Monday. "De Mistura plans to focus on how to actually implement what has already been indicated and agreed to by the international community. We urge all sides to support these negotiations."
Without Russian air support, Assad's troops are limited in their ability to hold ground. Since Russian intervention began in September, Iranian Shiite paramilitary soldiers who support Assad, as well as members of the Syrian military, have gained ground. They pushed rebels out of several key areas in the northern part of the country. But now a lack of Russian support, both in terms of aircraft and ammunition, means Assad's crumbling military is on its own, fighting some of the most well-funded militant groups, including the Islamic State, also known as ISIS, and Jabhat al-Nusra.
The moderate rebels, though, are also weak. Russian bombs have killed their fighters and destroyed valuable infrastructure. These groups are also no longer supported — as they were in 2012 and 2013 — by the U.S. government. Washington began vetting and arming some opposition groups through the CIA in 2013, saying it supplied them with anti-tank weapons and ammunition, but those groups said the support was not enough to defeat ISIS. The Defense Department took over the task of propping up the rebels in Syria, arming and training them at military bases in Jordan. Those programs collapsed last year.
For now, the rebels and the regime seem to be back where they were several years ago. And for Syrian civilians that is good news: It signals a return to what used to be considered normal, Tennari said.
The doctor lives in a region that has experienced perhaps the Russians' most intense bombing campaign. He hopes Russia will stick to its commitment to withdraw from Syria. If not, he may have to flee, leaving the people of Sarmin who depend on him for medical help.
"Now, maybe more countries, especially those in the Gulf will help out more because they no longer need to fear Russian air power," Tennari said.
FOR FREE to continue reading
✔️ Unlock the full content of International Business Times UK for free
offer available for a limited time only
✔️ Easily manage your Newsletters subscriptions and save your favourite articles
✔️ No payment method required
Already have an account?
Log in
© Copyright IBTimes 2023. All rights reserved.