Putin Sick Again? Moscow Leader Postpones Marathon Phone-In First Time In 18 Years
KEY POINTS
Last week, Moscow had announced the phone-in would be held between June 15-18
However, Kremlin spokesperson later announced it "cannot take place this month"
He also said that a new date for the event is "unknown"
Vladimir Putin's sudden decision to postpone his annual live Q&A event with his citizens has reignited rumors about his health condition.
This is the first time the marathon phone-in will not be held in 18 years.
The "Direct Line with Vladimir Putin" is an annual televised event, which sees Russians speaking directly to their leader about their daily problems. The event has been going on since Putin first came to power in 2001.
Last week, Moscow announced the marathon phone-in would be held between June 15-18 at the St. Petersburg International Economic Forum, according to the Moscow Times.
However, on Wednesday, Kremlin spokesperson Dmitry Peskov told reporters it "cannot take place this month." He also said a new date for the event is "unknown," according to News.com.au.
In April, Putin had also postponed another regular presidential event -- his address to Russia's Federal Assembly. In this case too, no dates were given as to when it would take place next.
The postponements come at a time when concerns are being raised about Putin's health condition. Rumors first surfaced in April when footage showed Putin gripping the edge of a table and appearing bloated, while meeting with Defense Minister Sergei Shoigu.
A former Russian intelligence agent claimed last month Putin only had three years to live, as his cancer has rapidly worsened. The FSB spy allegedly told defector Boris Karpichkov the 69-year-old was allegedly losing his eyesight and constantly suffering from headaches and uncontrollable tremors.
"[Putin] has a severe form of rapidly progressing cancer. He has no more than two to three years to stay alive," the officer said. "We are told he is suffering from headaches and when he appears on TV he needs pieces of paper with everything written in huge letters to read what he's going to say. And his limbs are now also shaking uncontrollably."
However, late last month, Foreign Minister Sergei Lavrov issued a rare statement saying Putin was not ill as some rumors claimed. Lavrov dismissed claims that Putin was suffering from "blood cancer" and other serious illnesses. He also added "sane people" could see the rumors were untrue.
"I don't think that sane people can see in this person signs of some kind of illness or ailment. You can watch him on screens, read and listen to his speeches," Lavrov told France's broadcaster TF1 at the time. "I leave it to the conscience of those who spread such rumors."
After news of the postponement of the Q&A session was announced, several Twitter users wrote about Putin's health. Some also said he was afraid to answer questions about his invasion of Ukraine.
"Maybe Putin died? Putin Postpones Marathon Phone-In for First Time in 18 Years," one user wrote.
Another said: "Putin suddenly cancels marathon TV phone-in with Russian callers... Afraid to hear what really people think of your f--- up war!!!"
The real reason behind the move of scrapping the marathon phone-in remains unknown, and International Business Times cannot independently confirm any rumors surrounding Putin's health.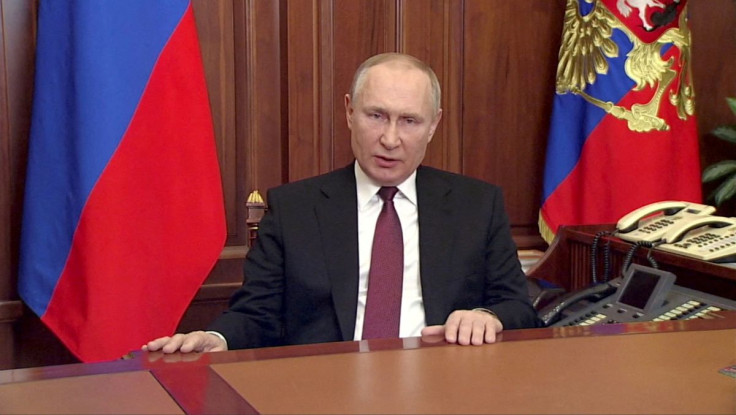 © Copyright IBTimes 2023. All rights reserved.