Putin Thinks He Can 'Grind Down' Ukraine, Next Six Months 'Crucial': CIA Chief
KEY POINTS
CIA Director Burns said Putin is "betting that he can make time work for him"
On Thursday, reports surfaced about air raids in the Ukrainian capital
EU leaders are expected to hold a summit Friday with President Volodymyr Zelensky in Kyiv
As the first anniversary of the Russia-Ukraine war nears, the United States' Central Intelligence Agency (CIA) director Bill Burns has said the next months will be "absolutely crucial," as they will help determine the final outcome of the invasion.
"I think what's going to be the key — because we do not assess that (Russian President Vladimir Putin) is serious about negotiations — the key is going to be on the battlefield in the next six months, it seems to us," Burns said, addressing an audience at Georgetown University, according to CNN.
That includes "puncturing Putin's hubris, making clear that he's not only not going to be able to advance further in Ukraine, but as every month goes by, he runs a greater and greater risk of losing the territory he's illegally seized so far."
Burns said Putin is "betting that he can make time work for him" as the Russian leader believes he can "grind down" Ukraine. He added Putin also thinks Europe will be gripped by political fatigue, and the United States will become distracted.
The CIA director had told Russia's Director of the Foreign Intelligence Service of Russia, Sergey Naryshkin, in November that the "Russian calculation is as deeply flawed as the original decision to go to war last February 24 was."
Earlier, Ukrinform reported Burns had made a secret visit to Kyiv in January to brief the Ukrainian army about Russia's possible military plans.
On Thursday, reports surfaced about air raids in the Ukrainian capital as EU leaders were expected to hold a summit Friday with President Volodymyr Zelensky. The main discussion of the summit was additional financial and military support for Ukraine.
In his evening address Thursday, Zelensky said he had productive talks with the commission leader, Ursula von der Leyen, and members of the College of the European Commission.
All parties understood "the fact that Ukraine needs constant and full support in defense against Russia," the Ukrainian president said.
"And about the fact that our further integration should give energy and motivation to our people to fight despite any obstacles and threats. I believe that Ukraine deserves to start negotiations on EU membership already this year," he added.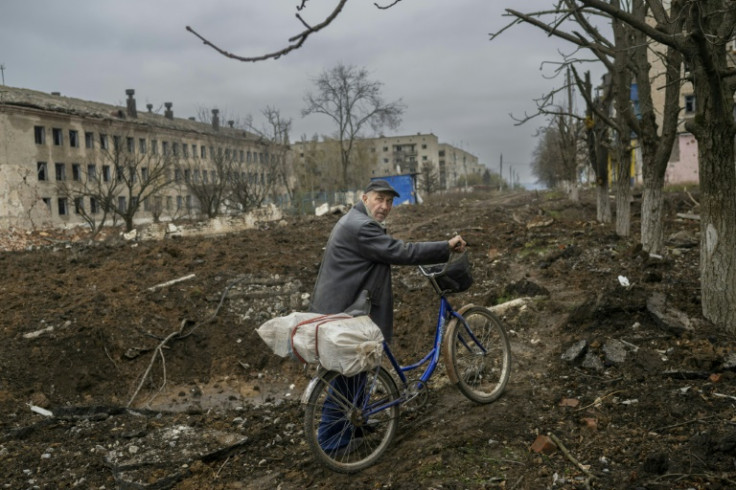 © Copyright IBTimes 2023. All rights reserved.