Quebec Maple Syrup Producers Robbed, $30 Million Worth Of Maple Syrup Stolen From Company Warehouse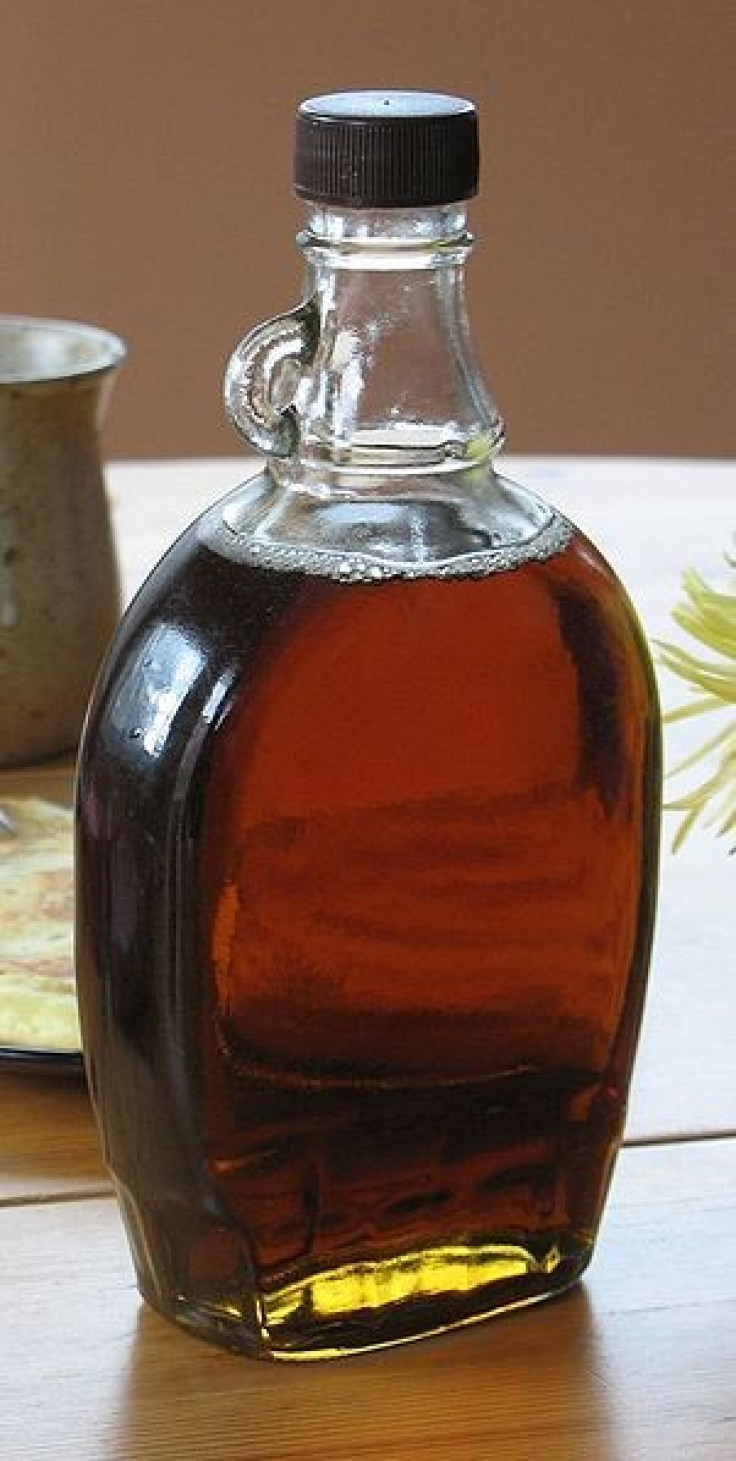 A reported $30 million worth of maple syrup was stolen out of a Quebec warehouse last week, according to the Federation of Quebec Maple Syrup Producers.
The makers of the breakfast sweetener discovered the maple syrup to be missing when workers conducted a routine inventory check at the St-Louis-de-Blandford warehouse, where 10 million pounds of syrup was being held temporarily.
"The Federation always acts with caution to protect producers' harvests. The St-Louis-de-Blandford warehouse had been secured by a fence and locks, and visited regularly," Serge Beaulieu, head of the Federation of Quebec Maple Syrup Producers, said in a statement on Wednesday.
The Federation of Quebec Maple Syrup Producers, which is responsible for the global strategic maple syrup reserve, initially kept the news from the media in an effort to limit any bad publicity that might come as a result of theft.
But according to syrup officials, "The marketing of the stolen maple syrup will affect the entire maple industry. It is crucial to identify those responsible for this crime," the federation, which represents some 10,000 maple syrup producers, said.
All of the maple syrup inventories are fully insured, according to the federation, so there will be no loss to producers.
Quebec, nicknamed the Saudi Arabia of syrup, produces 70-80 percent of the world's supply of the popular condiment and had been expected to help cover additional demand after a poor US harvest in 2012.
"The Federation's maple syrup inventories supply markets during periods of weaker harvests and can, therefore, be considered a global strategic reserve," the group said.
Sylvain Charlebois, a researcher of food policy at the University of Guelph, told a local Canadian news outlet that any disruption in the maple syrup supply could damage hard-earned gains the industry has made in global markets.
"If they're not concerned, they should be," he said of the federation. "This is such a fragile industry, and any loss on the supply side could be devastating."
Charlebois went on to suggest that It's going to be very difficult to trace and track maple syrup. "It is going to be problematic, one way or the other, whether it's to sell through proper channels or dealing with the black market," he said.
Anne-Marie Granger Godbout, executive director of the federation, said the organization is still determining just how much syrup went missing. "It's a very long process ... we have to weigh every barrel to know the exact quantity."
We still have enough maple syrup. There will be no shortage," she added.
© Copyright IBTimes 2022. All rights reserved.
FOLLOW MORE IBT NEWS ON THE BELOW CHANNELS