Queen Elizabeth II Makes Prince Harry Her Personal Aide-De-Camp; What Is It?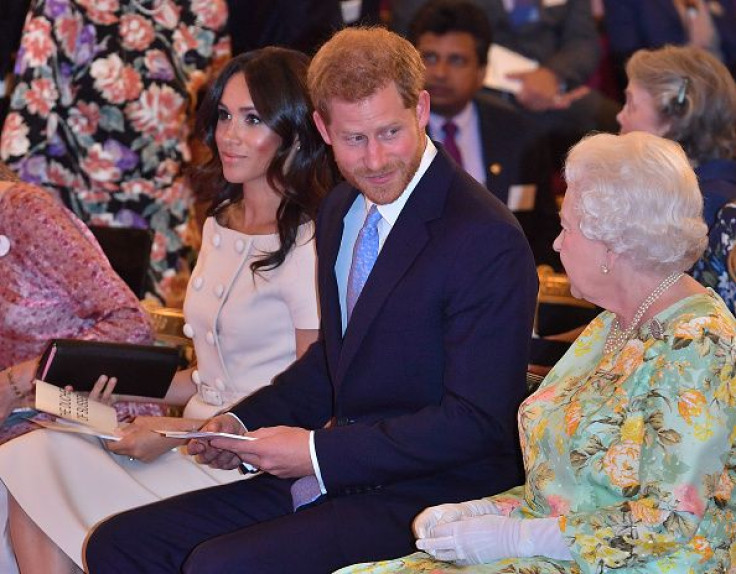 Queen Elizabeth II has been made Prince Harry's personal aide-de-camp.
According to the Royal Central, the Duke of Sussex's role is an honorary one and carries few duties. However, it is still significant because it shows how Prince Harry is receiving more responsibilities from Her Majesty.
"The Queen has been pleased to appoint the Duke of Sussex as a personal aide-de-camp to Her Majesty with effect from 13th October 2018," the statement read.
Queen Victoria was the first person to appoint aides-de-camp duties to a senior military officer who is appointed to act as the honorary military attendant to the Queen. At present, Prince Harry is just one of the nine royals to hold this position.
The other aides-de-camp are Prince Philip, Prince Andrew, Prince Edward, Prince William, Captain Mark Phillips, Prince Charles, Sir Tim Laurence, and more.
In related news, Prince Harry is currently in Australia with Meghan Markle to kick off their tour of the country. The royal couple will be visiting the country, New Zealand, Fiji, and the Kingdom of Tonga for a duration of 16 days. They will also be attending this year's Invictus Games.
The Duke and Duchess of Sussex arrived in Australia around 7 a.m. following their Qantas flight. Initially, reports swirled that the couple will be flying first class via British Airways. Prince Harry and Markle walked out from the back of the airport and into their car.
Markle was wearing black pants and a black and burgundy trimmed coat. She was also smiling and clutching folders. Prince Harry, on the other hand, was wearing a suit.
Pregnancy rumors once again swirled after royal fans claimed Markle was carrying two thick folders to hide her baby bump. But according to relationship expert Tracey Cox, Markle and Prince Harry won't have a baby until 2021.
"She has a long time, I don't think so much pressure is on them as much as William and Kate. Especially since Kate is producing enough babies to keep everyone happy. I expect Meghan's pregnancy in two to three years at least," Cox told Express.
Liz Brewer, an etiquette expert, also said that she thinks Prince Harry and Markle will wait before the latter gets pregnant.
© Copyright IBTimes 2023. All rights reserved.