Rachel Dratch Reveals Why She Was Nervous To Host 2015 Shorty Awards, Gives Details On Upcoming Film 'Sisters'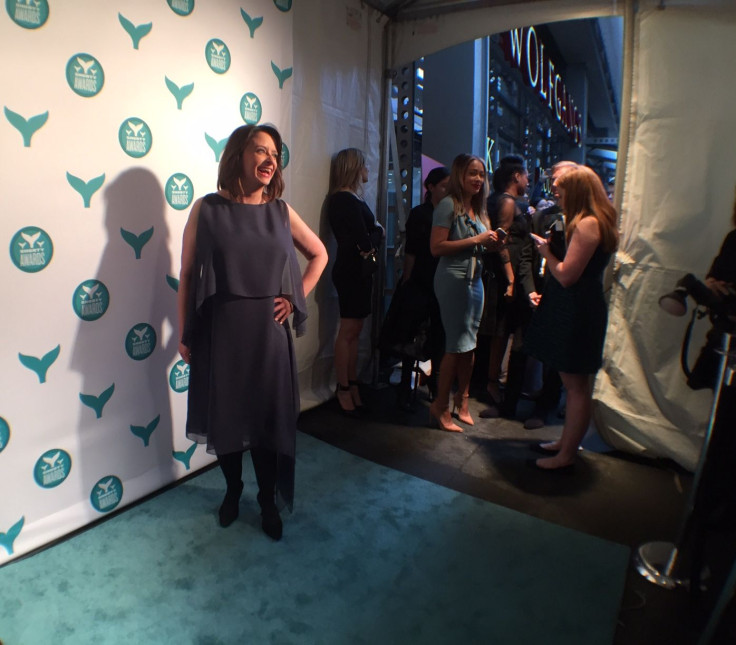 Rachel Dratch had the crowd eating out of the palm of her tiny hand during the 2015 Shorty Awards in New York on Monday night. With her quips about everyone from Justin Bieber to Bill Cosby (and even Robert Durst!), the "Saturday Night Live" alum left attendees of the seventh annual social media awards show in stitches.
But prior to Dratch's successful hosting stint, the 49-year-old comedian dished to International Business Times that she'd been a bit anxious about playing to a crowd that would include big celebs like "Walking Dead" alum Emily Kinney, "Scream" star Bella Thorne and Bill Nye the Science Guy.
"I'm nervous!" the funny lady, best known for her melancholy "SNL" character Debbie Downer, confessed. "Hosting makes me more nervous than [performing skits] on 'SNL.' I'm not really a standup. I'm used to being up there with other people."
However, despite Dratch's nervousness, she admitted to whipping up enough sidesplitting material to keep the audience laughing.
"I think I have good stuff. I had a lot of practicing," she told IBTimes. And that she did! The Shorty Awards kicked off the ceremonial evening with a hysterical video that highlighted Dratch's Shorty-training regimen, which included lifting the coveted whale tail trophy and getting advice from hosting pro Alec Baldwin.
"Just three words. That's all you need to know: Wear comfortable shoes," the slipper-donning star advised Dratch, who sported fuzzy shoes when she entered the stage.
But unlike her wavering feelings about hosting, Dratch was more than confident when she discussed her upcoming film "Sisters," which stars fellow "SNL" alumna Tina Fey, Amy Poehler and Maya Rudolph.
"Oh, my God. I think it's going to be really funny," the actress told reporters on the red carpet. "It's not just like a chick-flick; it's a party movie!"
The film, set to premiere on Dec. 18, tells the story of two sisters (Fey and Poehler) "who decided to throw one last house party before their parents sell their family home," the synopsis for the comedy reveals.
What did you think of Dratch's hosting job? Sound off in the comments section below with your thoughts.
© Copyright IBTimes 2023. All rights reserved.