'Rainbow Six Siege Operation White Noise' Expansion: Game Hits 25 Million Players As DLC Launches
After delaying three of its major upcoming games Thursday, French video game publisher Ubisoft will rely on its uncanny ability to make people play its games for incredibly long periods of time to survive in the meantime. A golden example of that is "Rainbow Six: Siege," a game that garnered only faint praise when it came out in 2015, but has steadily grown and improved since then. This week, it reached a new milestone alongside a shiny new update.
GameSpot reported that "Rainbow Six: Siege" hit 25 million players, an impressive number for any multiplayer first-person shooter. It is doubly impressive for a game that, at launch, had a decent number of widely acknowledged flaws. Kotaku wrote a rundown in 2016 of what was wrong with the game and the myriad ways it improved after launch. In summary, it launched with precious little content, had nothing for solo players and contained damaging bugs.
However, Ubisoft kept updating the game with both technical fixes and regular new content for players to peruse. The result is a game that has had an impressively long tail on it and developed a respectable player base for itself after a rocky launch. That said, Kotaku did point out that "Rainbow Six: Siege" had problems with balance issues, crashing and exploits that made the game nearly unplayable for a time.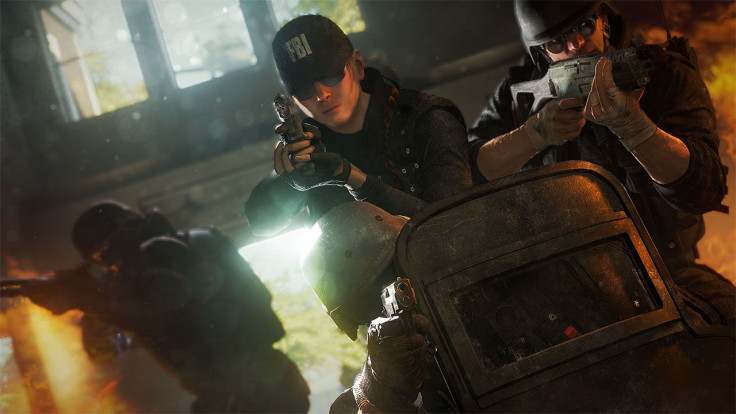 Just in time for the game's big milestone, Ubisoft released a new expansion this week called "Operation: White Noise." The expansion adds a bunch of new playable characters with unique abilities, such as a guy who can cloak himself from the view of security cameras. People who own the Year 2 season pass get the characters now, while everyone else can purchase them in-game starting Dec. 12. Everyone, however, gets access to a new map that takes place at the top of a skyscraper.
This fits into Ubisoft's trend over the past few years of sticking with games regardless of critical reception or initial sales with consistent DLC updates (both paid and free) and communication with players. Games like "Rainbow Six: Siege," "Ghost Recon: Wildlands" and "The Division" have all overcome obstacles since their launches to become dramatically expanded and different games from what they were initially. This approach either keeps hardcore players hooked or convinces casual players to come back after going on hiatus.
This may keep Ubisoft's financials in check as the company restructures expectations a bit for the next year or two. Earlier this week, Ubisoft announced that two of its biggest upcoming games, "The Crew 2" and "Far Cry 5," were delayed slightly from their original release dates this spring. "Far Cry 5" will now launch on March 27 and "The Crew 2" will launch at an unspecified date early in Ubisoft's 2018-19 fiscal year, which starts in April.
© Copyright IBTimes 2023. All rights reserved.
FOLLOW MORE IBT NEWS ON THE BELOW CHANNELS