Razer And Google Creating Video Game Console: Android Device Will Support Games, Music, Movies And More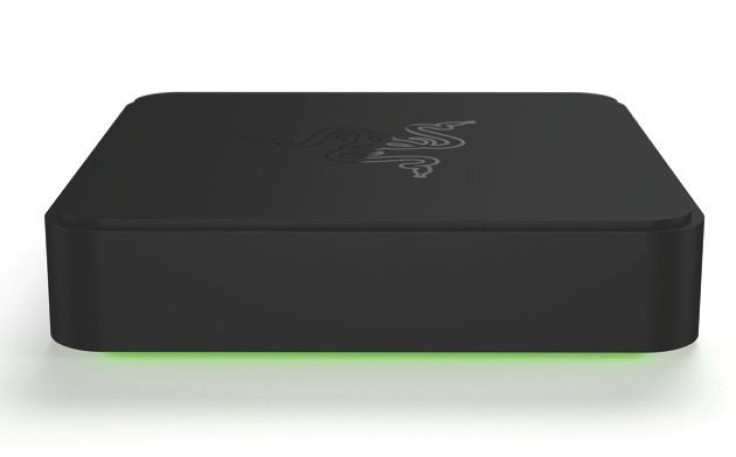 Razer and Google revealed on Thursday that they're collaborating on a gaming console. The announcement came during Google's annual Google I/O conference, which ran from June 25-26 at the Moscone West Convention Center in San Francisco.
"At Razer, we focus on providing devices that create the best possible experiences for users," Min-Liang Tan, Razer's 37-year-old CEO, told IBTimes. "By partnering with Google on this initiative, living rooms around the world will be places for people to connect to their entertainment interests and to each other seamlessly."
Razer is a San Francisco company that specializes in gaming laptops, tablets, accessories and keyboards. The popular brand was founded in 1998 and employs around 500 people.
This year has been a busy one for Razer. In the spring, it launched its Razer Blade, the world's thinnest high-resolution gaming laptop, which quickly sold out retailers' supplies internationally.
"We've been shipping as many as we can," Tan told us during the Electronic Entertainment Expo in Los Angeles earlier this month. "We sent our first shipment to Microsoft stores and sold out immediately storewide. We've been trying to catch up not just in our store, but pretty much everywhere."
Making a console seems like a natural next step for the company, especially one widely recognized among avid gamers as a high-quality brand.
Tan's hard work, innovative vision and personal relationships with his fans also help make Razer one of the most popular brands for gaming hardware. The CEO runs his own Twitter account and Facebook page, where he personally and regularly responds to fan questions, customer complaints and posts praising his products.
When fans were unable to get their hands on Razer Blade laptops due to high demand, Tan apologized personally on his Facebook fan page.
"We suck at this," Tan posted on Facebook on June 6. "I suck at this. I apologize to all of you who have had to wait for ages each time we launch a new product. And this isn't the first time I'm apologizing for this, I'm afraid, but I do intend to change the system so that we can launch products better here at Razer and have more happy customers who can get their hands on our products."
Razer and Google's micro-console will run Android TV and have a full array of streaming abilities, but neither company revealed details, though Razer promises the device will be reasonably priced. Tan labeled the project "the console of the future" and said it will be built on "Google's incredible Android TV platform."
The console will support both hardcore and casual gaming, along with music, movies and other entertainment and social applications.
Tan is excited for the joint venture, which he hopes will enhance home gaming for fans.
"Our devout Razer fans have enjoyed their games and related friendships online for quite some time already," Tan continued. "We are eager to expand on that spirit through this new collaboration."
© Copyright IBTimes 2023. All rights reserved.