Razer Looks To Bring Virtual Reality To Masses With $200 Open-Source Goggles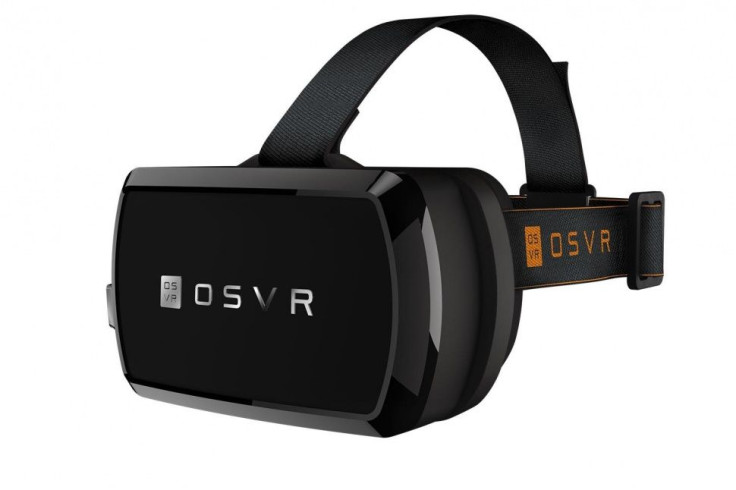 Facebook's Oculus VR, Samsung Electronics and Sony are pressing ahead into virtual reality, but they're going to have some company in the form of gaming accessories manufacturer Razer, which is testing a headset that will retail for $200.
The subject of Apple-like devotion of its fans, the San Diego-based company isn't just making the goggles; it's an open-source platform for developers, meaning anyone can build their own version of what it's calling "open-source virtual reality" or OSVR.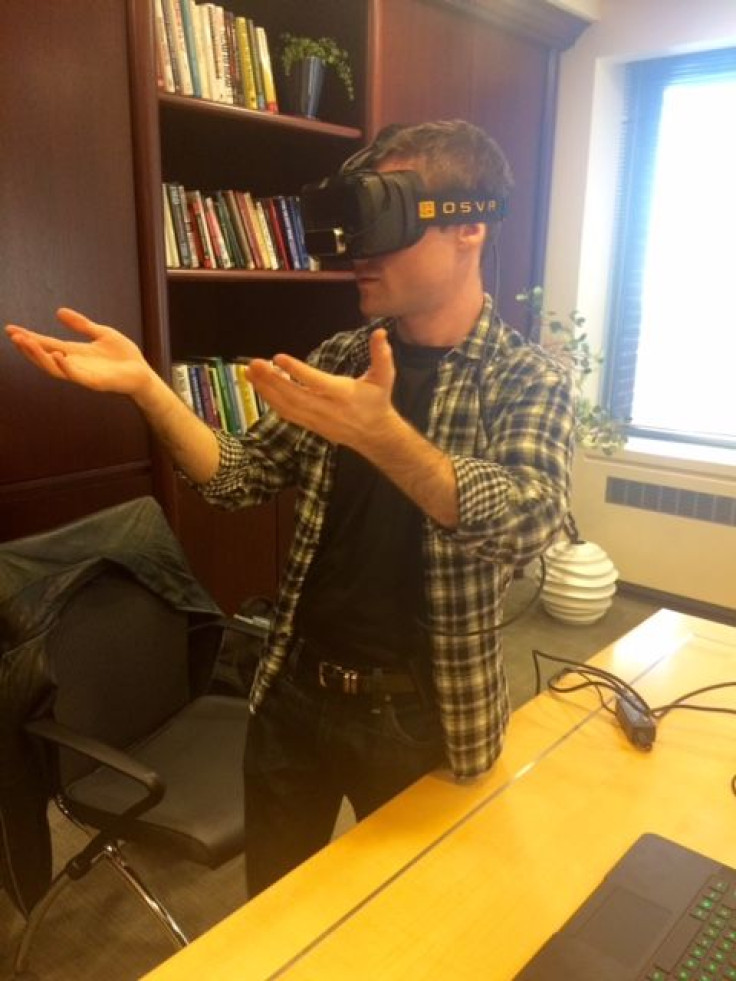 "Think about it like Android for VR. It's not the kit. It's a platform," said Razer CEO Min-Liang Tan during a visit to IBTimes on Tuesday. "Completely open-sourced. All the software is on Android, it's on Apache 2.0. All the hardware, we've uploaded it on the Internet, anyone can print it out at home."
Tan, 37, is the face of a gaming hardware and software brand that has more than 6 million follows on Facebook and nearly 2 million followers on Twitter. He is well known for his candor about the company's mistakes, his Jobs-like habit of wearing the same black T-shirt every day, and the direct way he interacts with the brand's followers, who adore Razer in an obsessive way.
"We want to be really focused on gaming. What VR is not, just to be clear – it's not controlled by Razer, it's not controlled by a single company," Tan added. "They're project leaders, we're one of them. It's not an OS, it works with Linux, with Windows and Android. And it's not a competitor to guys like Oculus. This works with Oculus. The software is completely open-sourced. This is a set of standards. A couple of knee-jerk reactions is that people think this is competing with Oculus. Absolutely not. It's an open platform."
Razer is focusing its efforts on developing the best products for OSVR, and Tan insists that it's a collaborative effort.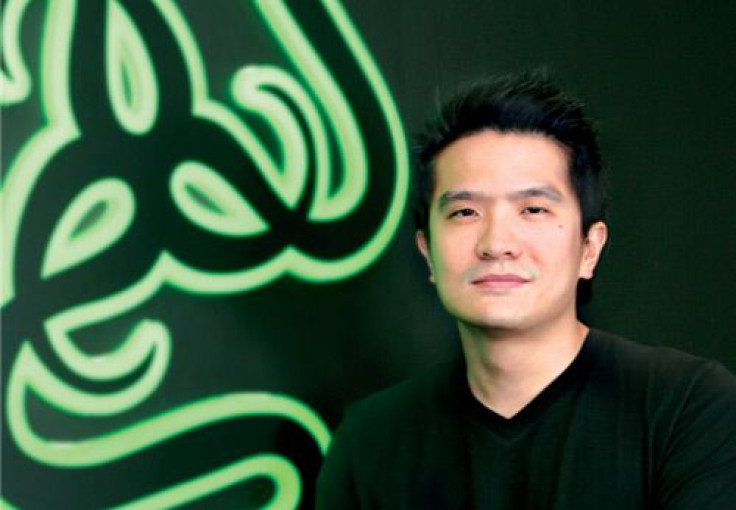 "It's not just Razer. We've pulled together the top companies in VR. We've got Sensics, we've got LeapMotion, we've got Gearbox, we did 'Borderlands' and a whole lot more. So we've brought in some of the top people in the world," he said.
Though Tan called 2014 "a not-so-many-new-products year," last year proved to be a successful 12 months for the brand, which earned the company its fifth "best of CES" award for Forge TV, a micro-console that combines Android and PC gaming. Razer also saw its wearable smartband, the Razer Nabu, sell out in a matter of eight seconds in a series of early flash sales. The Nabu will go on sale to the public this week.
"We've won it four times in a row, which is a record in CES's book. It's like a streak. You worry about what's gonna happen; are you gonna get it five years running? It puts a lot more pressure after the next year, because at some point in time you're not gonna win it," Tan said.
Still, it's Tan's mix of humility, swagger and hype that's allowed the company to become a hardcore gaming lifestyle brand that claimed a loyal and growing following. There's Razer clothing, Razer accessories, even a line of neon-colored headsets donned by South Korean pop band Girls' Generation in a video that's gained more than 10 million views on YouTube. When Tan founded the company in 1998, he says a number of people were sure he'd fail. Now, with 500 employees and a valuation at $1 billion, he says that "people actually want to talk to me at parties."
Not all lifestyle brands possess user bases of millions – millions eager to spend their hard-earned paychecks on high-quality gaming devices like microphones, keyboards and headsets that earn them social status points in the realm of video games.
"We're gamers ourselves. We design products we'd use ourselves," Tan said. "We've got a lot of resources to design products we want to use for ourselves. Gamers gravitate toward that because every single product we come up tends to be a bit of an object of desire. It's having seemingly limitless resources to make the very best products they want as a gamer."
Tan is proud of his team, a group of gamers that enjoy using the company's products as much as they love developing them. But he's the first to admit that the company is far from perfect.
"We make mistakes all the time," he said. In June 2014, the company was unable to meet consumer demand for its Razer Blade laptop, and employees couldn't keep up with preorders and shipped some devices late. Tan personally apologized on his Facebook page, admitting "we suck at this."
What will 2015 bring? The Razer team will likely take on the task of adding more inventory to their lineup while increasing their presence in the realm of virtual reality, all while cultivating the fandom that seems to follow them in whatever they do.
"There are two tech brands that people tattoo themselves with," Tan added. "One of them's Apple, the other one's us."
FOR FREE to continue reading
✔️ Unlock the full content of International Business Times UK for free
offer available for a limited time only
✔️ Easily manage your Newsletters subscriptions and save your favourite articles
✔️ No payment method required
Already have an account? Log in
© Copyright IBTimes 2023. All rights reserved.