'Real Housewives Of Orange County' Tamra Judge Shades Oldest Son Ryan In Deleted Post
It's not at all uncommon for social media users to pull a "post and delete," but when you're a celebrity, it can sometimes do more harm than good.
"Real Housewives Of Orange County" veteran Tamra Judge participated in a little Throwback Thursday this week, but quickly changed her mind and deleted the post. Why? Some think it's because it was a little shady toward her oldest son, Ryan Vieth.
In the since-deleted Instagram post, the 52-year-old posted a throwback photo of her son, Spencer, who she shares with ex-husband Simon Barney.
"The kindest son (most of the time) a mother could ask for," the caption read, according to The Blast.
So how is this post shady? Well, Ryan has been a hot topic in the media lately -- and not for good reasons. First, fans of "RHOC" saw Tamra bring her two sons together to squash some drama they had over politics.
"Ryan's a fanatic Trump supporter, and Spencer's the total opposite," she explained during the Season 14 premiere.
"I don't care," Ryan replied, "There's nothing wrong with loving America."
"I don't mind loving America, but you said you were gonna punch [Spencer] in the face," Tamra quipped back.
Ryan said his brother had labeled him a "racist" and that Spencer "got offended because I said that I was building [Trump's] wall. And just because I said that he thought I was racist."
The 33-year-old assured his mother that he is not a racist, but it's not the first time she's disagreed with her son. In January, Tamra condemned her son for transphobic comments he made.
And although the Bravo celebrity is "not buying" his most recent scandal involving text messages with his ex Sarah, she does recognize that he needs to "get it together."
"Real Housewives Of Orange County" airs Tuesdays at 9 pm EST on Bravo.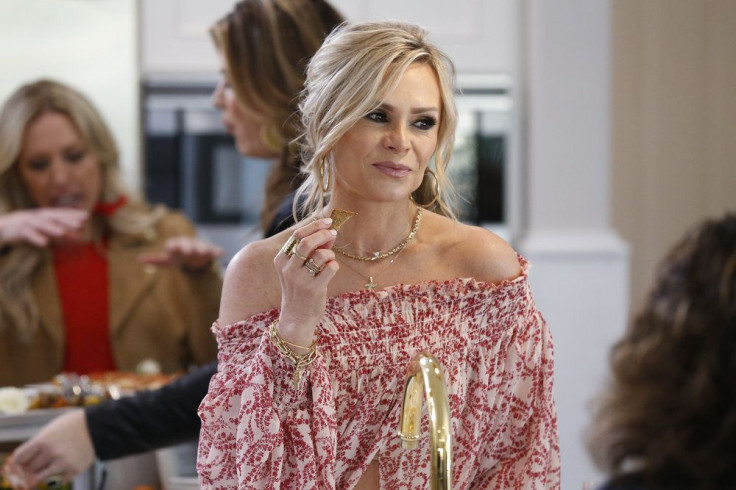 © Copyright IBTimes 2023. All rights reserved.