'Real World' Tonya Cooley Sues MTV Over Sex Assault Claim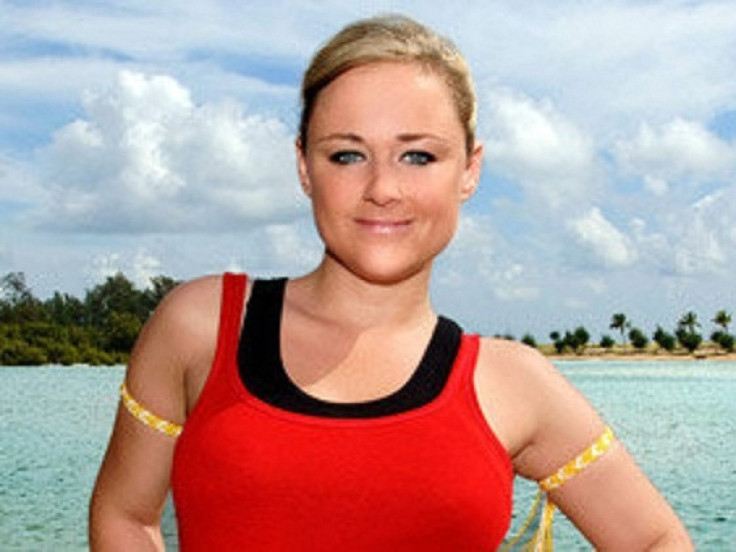 Tonya Cooley claims she was sexually assaulted during the filming of The Real World/Road Rules Challenge: The Ruins in Phuket, Thailand in May 2009 and producers did nothing to stop it. The former Real World Chicago cast member has filed a law suit against MTV, Bunim-Murrary Productions and reality stars Kenneth Santucci and Evan Starkman, according to court papers obtained by EW.
The suit claims that during the filming of Ruins, Cooley and others became very intoxicated by the unlimited alcohol offered to the cast. The suit alleges that a man removed Cooley's bikini top and threw it into a tree later. Later when Cooley tried to return to her bunk, two cast members, Santucci and Starkman, stopped her. Santucci then allegedly squirted lotion on her head while another male squeezed baby power in her face and Starkman refused to let her leave, EW reports. Soon afterwards, Cooley passed out on the floor following the struggle.
The suit then claims that Santucci and Starkman tried to wake Cooley up by slapping her face, splashing water on her face and using aggressive physical contact. When Cooley was clearly passed out cold, the suit alleges that Santucci and Starkman took another male participant's toothbrush and rubbed the toothbrush around [Cooley's] genitals, according to EW. The following morning, Cooley noticed she was sore in her vagina and had lacerations/rash like abrasions, but she assumed the cuts were a result of her involvement with the show.
Producers provided Santucci and Starkman with a new toothbrush the next day, which though she didn't know it at the time, Cooley alleges indicates producers' knowledge of the incident. While at the time Cooley was unaware of the assault, the suit does not explain how she learned of the alleged sexual harassment, according to EW.
[Defendants] took no action to stop mistreatment of females, states the suit according to E!
After slapping a female contestant the next day, Cooley was immediately sent home, because slapping was deemed a violation of the rules prohibiting offensive contact between cast members. Cooley claims, however, that MTV and Bunim-Murray Productions further mistreated [her] by subjecting her to stricter disciplinary rules than male participants.
[MTV and producers] created an environment in which degrading and harassing behavior toward the female contestants was openly tolerated and even encouraged, states the complaint according to E! She says that producers consistently encouraged misogyny on the series and when she began to voice her concerns she was told, just deal with it, E! reported.
The Ruins was promoted during the show as following cast members' drunken dares and talent shows to war-like fights and sexcapades. Cooley is called provocative with her unpredictable personality and troubled past, on MTV's website for the show. Producers are also known to reward scandalous behavior by offering more air time or leadership positions, the Hollywood Reporter claims.
The Village Voice obtained a copy of MTV's standard Real World cast member contract two months ago and was shocked to discover that the contract stipulates the possibility of being humiliated or forced into non-consensual physical contract. While the contract might seem to protect MTV against Cooley's claims, the Hollywood Reporter reports Cooley is going to try to prove MTV violated labor laws of sexual harassment.
Cooley is suing MTV and Bunim-Murray Productions on 14 counts of sexual harassment, discrimination, assault, battery, negligence and wrongful termination and seeking unspecified damages.
EW reported that MTV and Bunim-Murray Productions both had no comment and Santucci and Starkman did not return EW's calls.
© Copyright IBTimes 2023. All rights reserved.