'Red Dead Redemption 2' Rumored To Be About Jack Marston Exploring His Father's Past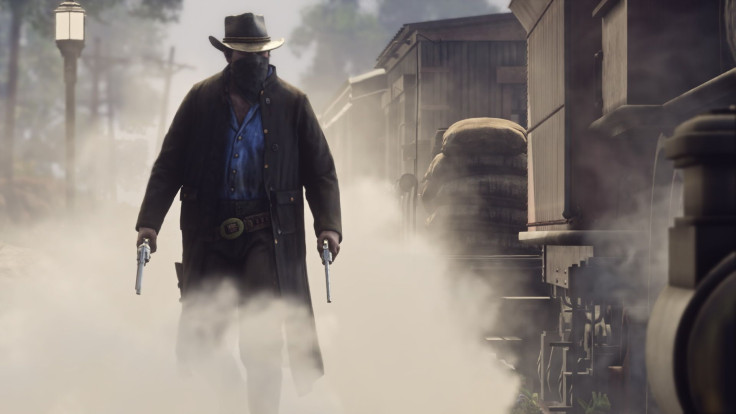 An alleged Rockstar Games insider is claiming that "Red Dead Redemption 2" will have Jack Marston as the game's main protagonist. The supposed leaker also gave out more details about the upcoming game's narrative, including the past of John Marston.
These new leaked details on "Red Dead Redemption 2" were shared on 4Chan by a user named Rockstar*108. He claims that he has been working at Rockstar Games for three years, but says that he actually isn't working on the game himself.
He claims that "Red Dead Redemption 2" will be about Jack Marston, the son of John Marston from the first "Red Dead Redemption." As fans would already know, John died at the latter part of the original game, and his son James became the game's protagonist by the end.
The leaker also says that "Red Dead Redemption 2" will take place three years after the first game, and Jack Marston is trying to piece together something that he found in his father's journal. Jack will also find his father's old friends that would help him understand John's past.
"Red Dead Redemption 2" is also said to have "many flashback scenes" featuring Dutch's Gang. These flashback scenes are also said to be playable allowing players to switch between protagonists. The leaker claims that "Red Dead Redemption 2's" world will be a bit bigger than "Grand Theft Auto V."
As for towns that are explorable within the game, the leaker is only aware of at least two big ones with "little places scattered." He says that most of the "stuff" from the first game will be back, and that there will be much more emphasis on the economy (buying, selling & trading) which will also be put into play online.
As for gameplay, the leaker says that "Red Dead Redemption 2" will feature heists, kidnapping for ransom and robbing banks, trains and saloons, as pointed out by Game Rant. It wasn't made clear if this was part of the main storyline, so it's best to assume that these will be for side quests.
The 4Chan leaker also gave some details on the online multiplayer for "Red Dead Redemption 2." The online multiplayer will feature five or six different gangs to choose from when creating a character. Each gang will have its own base and can only be entered by members.
Like stated before, there's much more focus on in-game economy. The leaker says that online multiplayer will include trading and selling items to one another. Having enough in-game cash will let users buy gatling guns that can be attached to wagons, or even buy mounts for other animals other than a horse.
Users over at Reddit believe that the 4Chan leaker might be fake, and that the features that he has given might simply be the product of wishful thinking. There's no way to verify the leaker's claims, and Rockstar Games hasn't confirmed anything yet. This has left many on Reddit very skeptical about this latest "leak."
The annual E3 conference will be kicking off on June 13, and Rockstar Games is speculated to be part of the event. If the developer does indeed make an appearance, it's very likely that it will give out more details on "Red Dead Redemption 2." Take-Two Interactive, owner of Rockstar Games, did promise to give out more details about the game this summer.
"Red Dead Redemption 2" was originally intended to be released during the second half of 2017, but has since been delayed to a spring 2018 release date. Rockstar Games said that "some extra time is necessary to ensure that we can deliver the best experience possible."
© Copyright IBTimes 2023. All rights reserved.
FOLLOW MORE IBT NEWS ON THE BELOW CHANNELS