Reporters Without Borders Singles Out The 'Enemies of the Internet' In New Report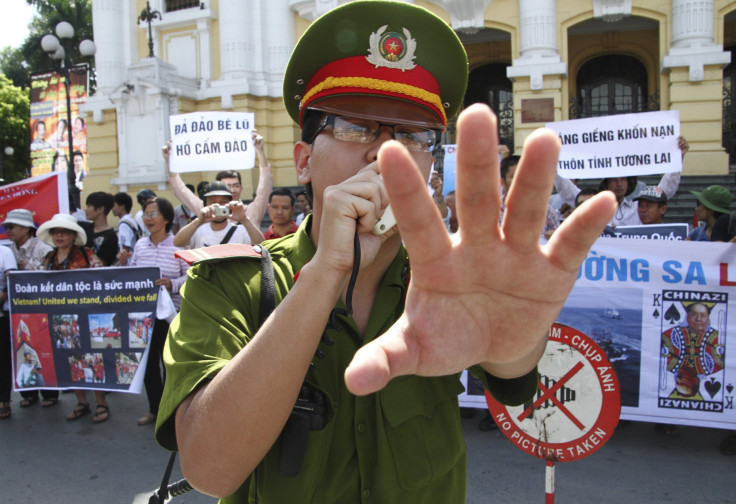 What does the NSA, the ISS World security conference, and Belarus all have in common? They're all labeled "Enemies of the Internet" in an annual report by Reporters Without Borders (RSF).
The study outlines states, agencies and entities that actively censor, misinform and spy on internet users. RSF points to specific agencies like the National Security Agency, in the US, and Ethiopia's Information Network Security Agency.
RSF argues that "identifying government units or agencies rather than entire governments as Enemies of the Internet allows us to draw attention to the schizophrenic attitude towards online freedoms that prevails in in some countries."
RSF appears to be alluding to the contradictory activities in democratic countries like the US that have historically championed individual rights and freedoms, particularly from government interference.
Reporters Without Borders argues that countries like the US, UK and India and their respective security agencies should be held under tight scrutiny because they "traditionally claimed to respect fundamental freedoms," and so allow other, more oppressive regimes to justify their activities.
RSF asks "how will so-called democratic countries (be) able to press for the protection of journalists if they adopt the very practices they are criticizing authoritarian regimes for?"
The study also points out companies that sell digital surveillance equipment to oppressive regimes like Hacking Team out of Italy, the French security company Vupen and the Milipol arms and security trade fair.
Coincidentally, this year's Milipol fair will be held in Qatar, which has been singled out by Freedom House as oppressing press freedoms. Milipol calls the Middle East "one of the world's most dynamic security markets" that grew 12 percent in 2012.
It's not surprise Middle Eastern governments are spending billions on security and surveillance. Hard line religious groups and authoritarian regimes, which are commonplace institutions use Internet censorship as a major tool for population control. The threat of terrorism too validates overzealous security agencies.
Particularly egregious offenders include Somalia's jihadist militant group Al Shabbab that banned the Internet in regions under their control and China, which has strict content blockage policies in place. RSF calls China's censorship the "Electronic Great Wall."
Many of the entities in the report have made news for their activities in recent weeks, namely Turkey and Venezuela. Turkey passed legislature requiring ISPs to join a government-run organization that doles out content censorship orders and made headlines this week when Prime Minister Tayyip Erdogan said he'd "rip out the roots" of Twitter just hours before the microblogging site was blocked.
RSF has harsh criticisms of Venezuelan President Nicolás Maduro, who has blocked content regarding the country's volatile currency. He's blocked the recent protests in his country and has his state-run media wings paint protesters as extremists.
RSF recommends that international organizations like the UN adopt comprehensive and clear policies that protect Internet freedoms in member countries. They should also monitor the cooperation of private sector security companies and authoritarian regimes, says RSF.
Interestingly, the RSF recommendations only point to formal solutions and fall short of recommending Internet users circumvent security barriers. The RSF seems to see the future of Internet freedom as an issue that ultimately fall under the responsibility of official entities and not with individual citizens, who often are the catalyst to major change.
© Copyright IBTimes 2023. All rights reserved.