Reports Of Newsweek's Death Are Grossly Exaggerated -- Or Not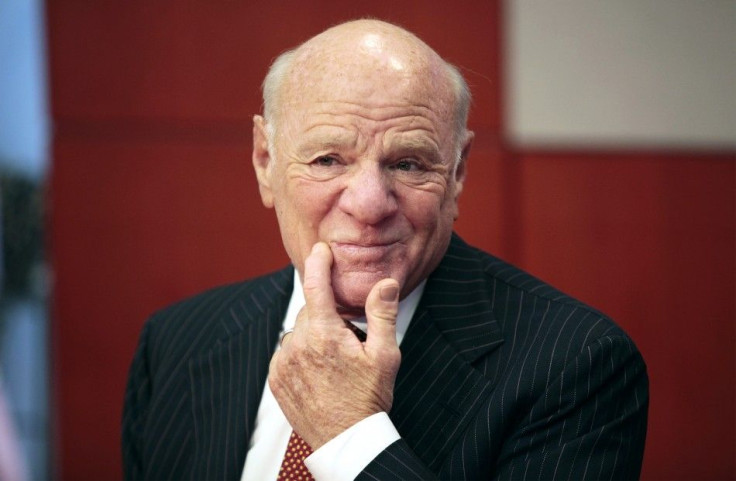 Barry Diller's sobering comments Wednesday about the uncertain future of Newsweek magazine apparently had the entire newsroom in a state of near panic, forcing editor-in-chief Tina Brown to snap quickly into damage-control mode.
Speaking at an earnings call with analysts, Diller, chairman of IAC/InterActiveCorp (Nasdaq: IACI), had some pretty grim words to say about what ails the storied magazine and print media as a whole. "What is the problem?" he asked rhetorically. "The problem is manufacturing and producing a weekly newsmagazine, and that has to be solved."
Diller went on to say that the transition from hard print to online "will take place," and that the publication was examining its options, with a plan to be announced in early September. The comments were immediately picked up by several news outlets, which ran with the story under such apocalyptic predictions as "The End of Print for Newsweek Is on Barry Diller's Horizon" (Yahoo News) and "Newsweek Owner Says Magazine Will Eventually Shift Online" (Bloomberg).
But Tina Brown, editor-in-chief of Newsweek Daily Beast, said the comments were taken out of context and that Diller was speaking about the broader problems facing print media, not Newsweek in particular. In an email to Newsweek staffers with the subject "Scaremongering," Brown clarified Diller's comments, writing that Diller did not say the magazine will become an all-digital publication by September.
"He made the uncontroversial, industry-wide observation that print is moving in the direction of digital," she wrote.
However, Diller did state that Newsweek will have a different plan in September, although he did not elaborate on exactly how that plan would be different. And some news outlets stood by their interpretation of Diller's remarks.
At the earnings call, Diller also praised Brown's tenure at Newsweek, saying that "the brand is stronger than when we acquired it." But the ambiguous comments about the magazine's future call into question the value of an established print brand in the age of digital journalism. In 2010, when 91-year-old audio magnate Sidney Harman purchased the beleaguered magazine from the Washington Post Company for $1, many considered it the vanity-induced swan song of an aging tycoon. Harman passed away less than a year later, but not before merging Newsweek with Diller and Brown's website, the Daily Beast.
And yet, despite optimistic talk at the time about the value of the Newsweek brand, evidence of that value has been hard to find. Although the company does not release earnings figures, some estimates put its losses last year at $30 million. To make matters more difficult, CNBC reported on Monday that the Harman family has officially stopped investing in the Newsweek Daily Beast Co., a move that has given Diller's IAC full control of both ventures.
Whatever the future holds for Newsweek, whether it's in print or online, the 79-year-old publication will undoubtedly have to overcome the mixed blessings inherent in its recognizable name: an established brand struggling to reinvent itself for an age when news is updated not by the week, but by the second.
© Copyright IBTimes 2023. All rights reserved.