'Revenge' Stars Emily VanCamp, Josh Bowman Finally Engaged
Emily VanCamp and Josh Bowman are engaged. The "Revenge" stars have been in a relationship since 2012 and they have finally decided to take their relationship to the next level.
On Thursday, VanCamp posted a photo on Instagram. She was covering her face with her hands and many noticed the diamond ring on her finger. The "Brothers and Sisters" star only captioned the post with a heart emoticon. However, many took it as a confirmation that Bowman already popped the question and she said, "yes." Her fans and followers started to flood the comment section with "congratulations."
VanCamp, 30, and Bowman, 29, started their romance in 2012. They both starred in the popular series, "Revenge," which ran from 2011 to 2015. The couple played as Emily Thorne and Daniel Grayson on the show. Their characters got married in Season 3 and now the is taking it in real life.
READ: John Cena proposed to Nikki Bella at WrestleMania
VanCamp and Bowman have kept their romance out of the spotlight. In fact, she doesn't talk about him in her interviews.
"Josh and I keep it all very separate," VanCamp told Elle Canada. "I barely talk about him in interviews, to be honest. It's just really funny in the moments when we're playing these absolutely absurd things. I call him 'wife-beater Daniel.' It's hard for my family to watch—it's also hard for them to see me in that light. But we're actors. None of that lives in any of us. Thank God!"
Although VanCamp and Bowman tried to keep their romance from the public, they have been spotted several times together. Also, the "Captain America: Civil War" star already hinted that she wanted to have a family on her own when she saw her niece.
"It never seemed tangible, but my sister just had a baby—beautiful little Ivy—and my sister Alison is having a baby boy," said VanCamp. "Suddenly, it's like that part of my life is real…I find myself dreaming about it all the time. In your late 20s, you start to realize you can't call yourself a baby anymore."
In 2013, Bowman was linked to Miley Cyrus after both costarred in the film "So Undercover." However, VanCamp's boyfriend denied any romantic ties with the "Wrecking Ball" singer.
"Well, it definitely wasn't a relationship. We are mates and we did a movie together. She's a very nice girl. There's really nothing else that can be said," Bowman told GQ. On the same interview, he was asked about Amy Winehouse if they dated and his response was, "Yeah...I'm not really ready to talk about that."
The reports about Bowman and Cyrus did not sit well with VanCamp. In fact, she posted a cryptic message on her Twitter pointing to Liam Hemsworth fiancée.
"Hey Miley..your mouth wants its tongue back. seriously. And Bieber.. you have legs. Goodness! Catching up on pop culture and i'm horrified," VanCamp wrote. Seven months after she posted a photo of her and Josh with matching outfits. She captioned it with "Blue is the color #CFC."
How do you feel about VanCamp and Bowman's engagement? Let us know your thoughts in the comment section below.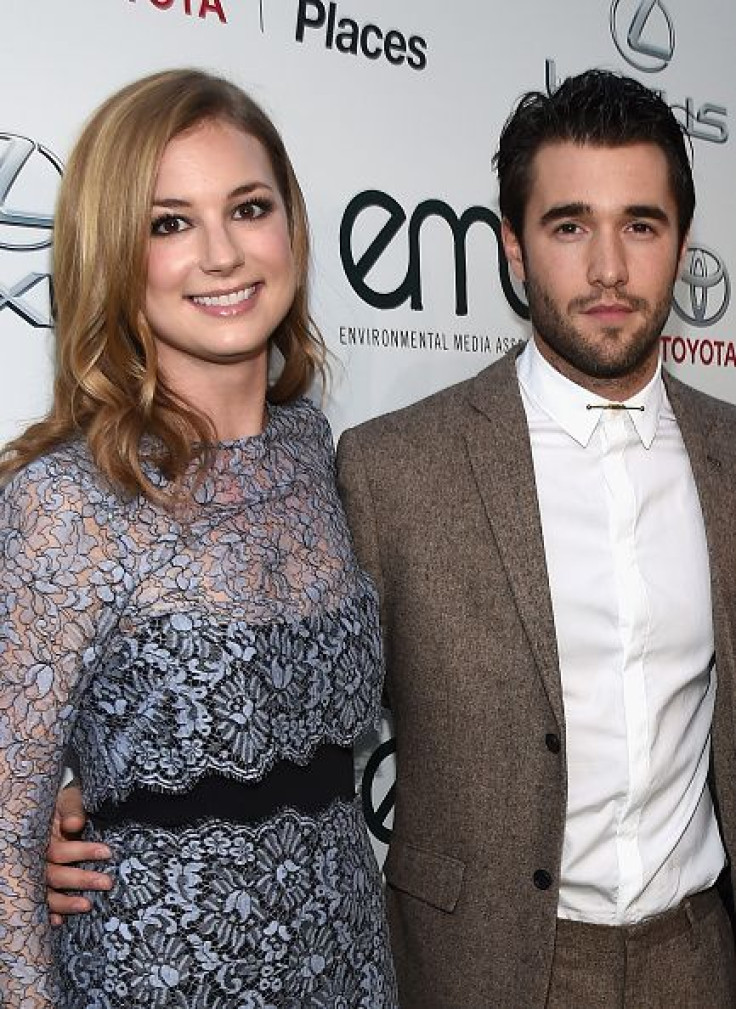 © Copyright IBTimes 2023. All rights reserved.
FOLLOW MORE IBT NEWS ON THE BELOW CHANNELS