Rick Santorum Calls 'Private' Meeting On 2016 White House Aspirations: CNN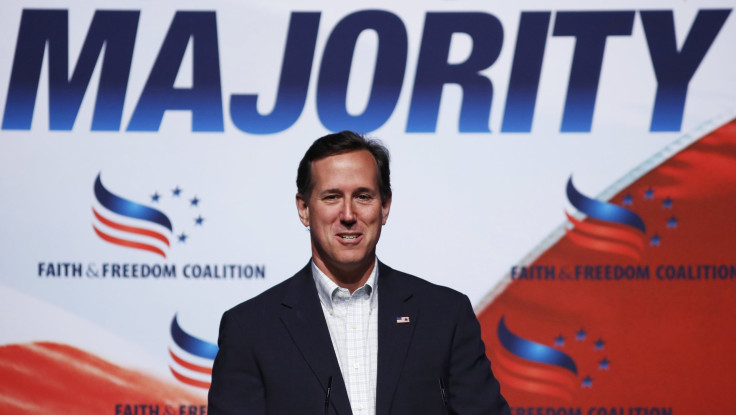 Former U.S. Sen. Rick Santorum, R-Pa., is ready to talk 2016. Santorum has invited former top staffers to meet in Washington, D.C., next week to discuss a potential presidential bid, according to CNN, which obtained the invitation to a "private briefing" that a Santorum aide sent to "friends and former colleagues," including lobbyists and political strategists.
In the email that CNN quotes, Santorum adviser Matt Beynon refers to the 2012 GOP presidential contender by his initials: "As you probably know, RJS is seriously considering a run for the White House in 2016."
Beynon goes on to say, "With the midterms and the new year behind us, he is beginning the final stages of preparation and consideration of another campaign," CNN reported.
Santorum, who triumphed in the Iowa caucuses in 2012, isn't the only Republican hinting heavily about 2016. Mike Huckabee, the former Arkansas governor who ran for president in 2008, announced over the weekend that he is considering a run, while Jeb Bush recently declared that he is "actively exploring" a presidential bid.
© Copyright IBTimes 2023. All rights reserved.