Ripple IPO Could Come Later This Year, More Crypto Companies To Follow
KEY POINTS
Ripple may offer shares of its company this year, according to CEO Brad Garlinghouse
An IPO could be bullish for the entire crypto industry and for XRP's price
More IPOs can be expected if Ripple manages to push through, Garlinghouse says
Ripple Labs. Inc., the company behind the third most popular cryptocurrency by market cap Ripple (XRP), may offer shares of its company to the public in 2020.
Speaking at the Davos World Economic Forum, Ripple CEO Brad Garlinghouse hinted that his company could be exploring the possibilities of an initial public offering this year. Aside from this, Garlinghouse also suggested that investors can expect more IPOs from those in the crypto space.
"In the next 12 months, you'll see IPOs in the crypto/blockchain space. We're not going to be the first and we're not going to be the last, but I expect us to be on the leading side… it's a natural evolution for our company," said Garlinghouse.
Of course, a crypto firm seeking funding in the traditional finance spectrum may not exactly be a walk in the park, and this all goes back to the issue of regulation. Investing in cryptocurrencies is also considered highly speculative by institutional investors, and some just flat out dismiss cryptos because they can't understand it.
Good for Crypto, Good for XRP
If Garlinghouse does manage to push through and acquire funds from the investing public, this could be bullish for the rest of the crypto market and needless to say, XRP itself. Ripple will be at the forefront for all other crypto companies to realize an IPO ambition.
One XRP fan with 15,000 followers on Twitter who goes by "Steven Bull From the Diep" tweeted his thoughts about how an IPO will boost XRP's price.
"How Ripple IPO will help increase XRP price: Ripple will be able hire more talents, acquire more business partners, build more facilities and do whatever it takes to solve real problems with XRP As a result, XRP's value will grow along with its utility," he wrote.
Boost in January
Earlier last month, XRP led a crypto rally when it soared 10 percent, and its gains were mostly attributed to some positive events that happened for Ripple recently. MoneyGram, a company that Ripple invested in, achieved a record in online transaction growth. Then, there was also a new XRP/USDT futures contract launched by Binance, and XRP sales are on track to surpass 2018 sales.
But Ripple doesn't stop there as it also forged a partnership yesterday with leading remittance service in Latin America and the Carribean, International Money Express. If the company pursues an IPO, it would need developments like these to strengthen its case as a viable tech company rather than just be associated with a speculative asset.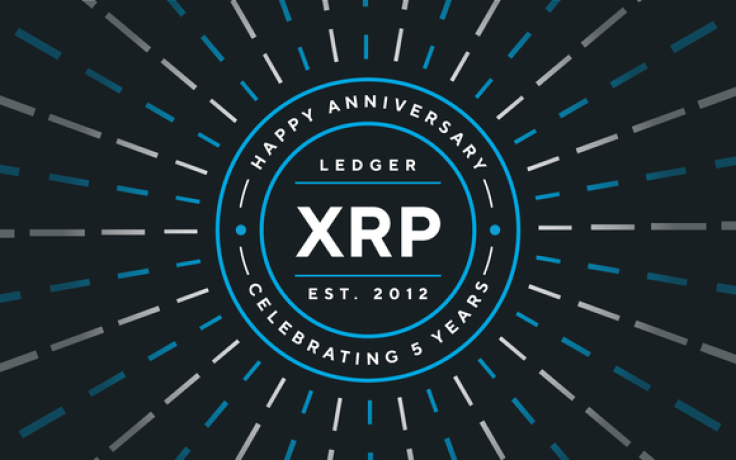 © Copyright IBTimes 2023. All rights reserved.
FOLLOW MORE IBT NEWS ON THE BELOW CHANNELS