Ripple XRP News: Meet Miguel Vias, The Cuban-Born Idealist Behind The XRP Cryptocurrency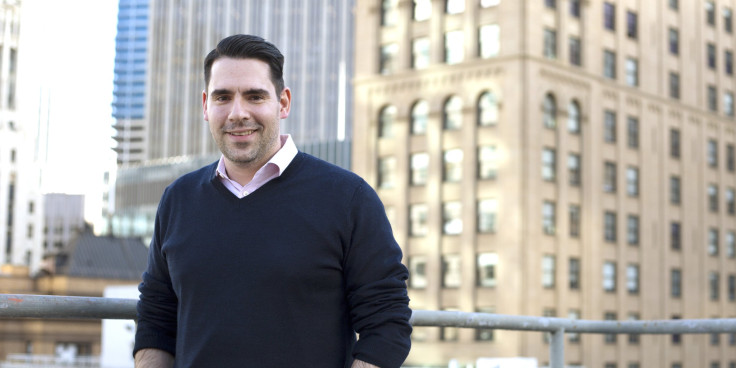 Miguel Vias, head of XRP markets at the blockchain startup Ripple, is living the American dream. "My mother smuggled me out of Cuba when I was 2 years old," Vias told International Business Times. Raised by a single mom in Miami, neither a degree from Yale nor several years at traditional corporations like Bank of America and CME Group have changed his penchant for jokes and repeating how lucky he feels.
"How do you know I don't have a magic wand?" he replied to a question about the future of Ripple's cryptocurrency, XRP. CNBC reports XRP is now valued at $26 billion, second only to bitcoin. Vias has a clear vision for XRP's future. And so far, he's pursued this overhaul with relentless focus.
Read: Coinbase Status: Cryptocurrency Price Skyrockets, Causes Outage At Largest Bitcoin Exchange
Vias joined Ripple in 2016, a company that has raised $93.6 million, Crunchbase reported. Unlike many blockchain executives today, Vias wasn't crazy about bitcoin in the early days of blockchain experimentation. "I heard about bitcoin, but it wasn't until XRP that I was really captured by the possibilities," he said.
The technology that fuels XRP is slightly different than competing tokens like bitcoin and ether. For starters, Ripple still controls the bulk of its cryptocurrency and its network unlike decentralized competitors fueled by community engagement. This makes XRP controversial among cryptocurrency aficionados.
The company is also widely seen as more business-oriented than ideological. "Ripple is not the grand vision of blockchain technology realized," Logan Kugler, a partner at the hedge fund General Crypto, wrote for the Huffington Post. "Which is why blockchain purists resent it."
Another key difference is Ripple has a built-in mechanism that can freeze a payment in transit until certain conditions are met, such as a specific date or another online transaction gets completed. "It gets cryptographically frozen, everyone can see it," Vias explained.
When the broader cryptocurrency market fluctuated and investors worried about a blockchain bubble destined to burst, Ripple countered by announcing it will hold 55 billion XRP tokens in escrow to protect the currency's long-term liquidity. "This gives the market much more clarity about supply," Vias said. Next on his agenda, Vias is spearheading a push he described as "radical and aggressive decentralization."
Decentralization includes partnerships with a variety of virtual marketplaces and financial service providers beyond Ripple's ties to banks and corporate clients. Reuters reported Nejc Kodrič, the CEO of one of Europe's leading bitcoin exchange markets, Bitstamp, said the demand for XRP is particularly strong.
"The core center of our strategy is partnering with enterprise grade institutions who have a vested interest in making sure the XRP network is as healthy as possible," Vias said. "A prime example is our partnership with BitGo." BitGo's digital wallet recently added XRP support. "In conjunction with that support, they are also running a node on the network," Vias said. "Because now part of their business now relies on XRP, they have a vested interest in making sure the network is robust."
Ripple is still focused on payment transfers, first and foremost. But while bitcoin traders are often fiercely anti-capitalist compared to more business-minded XRP users, philosophy still factors into Vias' vision. "Imagine a world where the price of sending payments is almost zero," he said. "If you could, I think there are some pretty positive effects something like Ripple could have in terms of the challenges immigrants face."
Read: Initial Coin Offerings Go Mainstream: Omise and Kik Announce Cryptocurrency Sales
© Copyright IBTimes 2023. All rights reserved.