Coinbase Status: Cryptocurrency Price Skyrockets, Causes Outage At Largest Bitcoin Exchange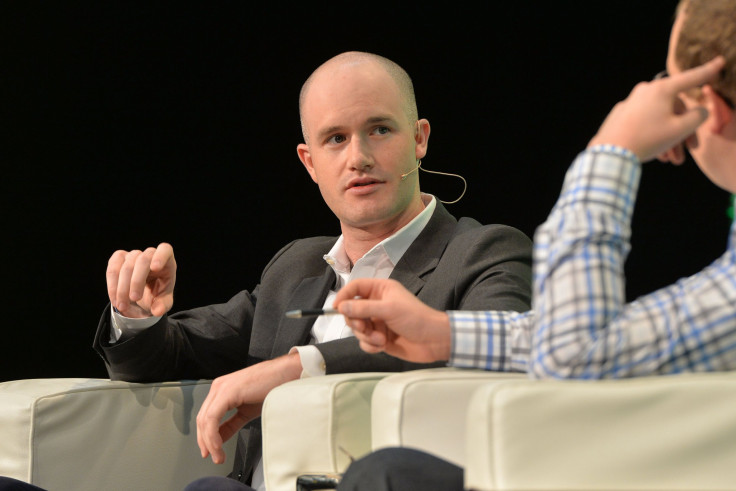 Hundreds of cryptocurrency enthusiasts flocked to New York over the past seven days for a marathon of blockchain conferences, including the Ethereal Summit and the Token Summit, both of which were first-time conferences that got so crowded they had to turn people away at the door. The prices of cryptocurrencies like bitcoin and ether skyrocketed this week. The subsequent rush to buy and trade bitcoins overwhelmed Coinbase, the world's "most funded bitcoin exchange" according to TechCrunch.
Even though Coinbase has operations in 32 countries, the unprecedented rush of activity caused widespread outages across the exchange platform on Thursday. Many users reported issues with delayed deposits and withdrawals. "The market cap of digital currencies has increased ~50% to $91 billion in the past week," Coinbase said in a statement to International Business Times. "We are actively working on resolving these issues and restoring our site to normal performance."
Read: Bitcoin Prices Surge, Here's Why Cryptocurrency Is Skyrocketing
It's been a hectic week for Coinbase. Fidelity Investments Chief Executive Abigail took the stage on Tuesday, at New York blockchain conference, Consensus, to announce Fidelity will soon allow clients to see their digital asset holdings through a partnership with Coinbase. Meanwhile, Coinbase co-founder and CEO Brian Armstrong was on a conference tour talking up the company's upcoming product, a messaging app with built-in cryptocurrency payment options called Token. Messaging features will only be a small part of what Token can do.
Forbes reported the app will be "more like a web browser" for blockchain tools than a traditional messaging app like Kik or WhatsApp, because this Ethereum-based platform will also host other "apps ranging from currency exchanges to marketplaces, remittance services to lenders, advice services to cell phone top up providers." While Coinbase is busy diversifying, other blockchain innovators are taking a cautious approach to the cryptocurrency boom. CNBC reported fellow cryptocurrency giant Ripple, maker of XRP tokens that are currently estimated to be worth $26 billion, may freeze around half of its tokens to protect their scarcity and value.
Read: Growth Of Enterprise Ethereum Alliance Foreshadows Blockchain Gold Rush
Ripple is planning ahead to avoid flooding the market. "We want to make sure that the Ripple Consensus Ledger is the most robust, and that XRP is the most liquid, and I think this is a very positive step towards that," Ripple CEO Brad Garlinghouse told CoinDesk. Bloomberg reported other rising cryptocurrencies like Zcash, Monero and Golem have also seen a dramatic rise in value throughout May. The first widespread cryptocurrency, bitcoin, is now more expensive than gold. It remains to be seen which of the many alternative blockchain coins will also rise to match that value.
© Copyright IBTimes 2022. All rights reserved.
FOLLOW MORE IBT NEWS ON THE BELOW CHANNELS