Will The Blockchain Boom Redefine India's Role In The Tech Industry?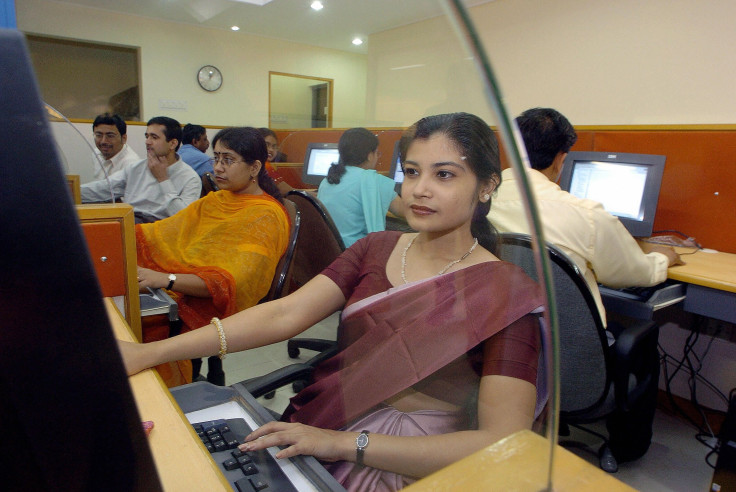 India has a reputation for producing the world's best technology experts, many of whom flock to global tech epicenters like California. But a few years from now, could a coastal region in southern India become the next Silicon Valley?
The global tech industry is undergoing a transformation. U.S. President Donald Trump's outlook on foreign workers is disrupting Silicon Valley norms. A study by the Economic Policy Institute found the majority of H-1B workers "are employed in occupations related to computers and information technology," with most of these tech workers hailing from India. CNBC reported Indian workers make up about 70 percent of foreign-born tech experts in the U.S., citing Goldman Sachs' estimates in 2015. Recent rumors of massive offshoring layoffs in India gave the community a new imperative, which Quartz called a "re-skill or perish" mantra. But Indian Prime Minister Narendra Modi has a plan.
Read: Growth Of Enterprise Ethereum Alliance Foreshadows Blockchain Gold Rush
India is now investing in a domestic blockchain ecosystem, including academic training programs, initiatives at the Indian Central Bank and public support for startup accelerators. "From the government's perspective, there's a huge push for a startup ecosystem," NT Arunkumar, CEO of Fintech Valley in the Indian state of Andhra Pradesh, told the International Business Times. "There's a concentrated effort to make a fintech valley in Andhra Pradesh."
Last year, India started a nationwide push to make digital banking more accessible and encourage unbanked citizens to join Indian financial institutions. It started with demonetization, which made most of the old rupee notes worthless and forced citizens to trade them for new currency at official banks. Quartz reported the push created 9.1 million new taxpayers, reducing India's stockpile of unaccounted wealth. Now the government is experimenting with blockchain technology as it looks to streamline expansive financial infrastructure.
"With blockchain, how does this open up financial inclusion to so many citizens that are unbanked?" Arunkumar asked. "We want to accelerate financial inclusion. We can't do that unless we are all working on one platform."
There are now dozens of new blockchain firms sprouting up across India. Mumbai hosted India's first international blockchain hackathon in May and there already are plans to host a bigger fintech event in October, a Blockchain Summit sponsored by the government of Andhra Pradesh. "This is initiated by the government, but we want private sector participation," Arunkumar said. So authorities are working with Visa to make Visakhapatnam, the financial capital of Andhra Pradesh, into the region's first "less cash" city.
Meanwhile, Chief Minister Nara Chandrababu Naidu tweeted in February that Yes Bank, one of the first Indian banks to implement blockchain technology, is keen on setting up a fintech park in the new state capital Amaravati. Indian fintech influencers aren't the only companies eyeing the prospects.
"India is a very interesting market for us because there is this huge, massive amount of mobile money enablement going on right now," Stefan Thomas, chief technology officer at the fintech company Ripple Inc., told IBT. "There's interesting infrastructure in India, with the identity system that they have, where identities are actually tied to bank accounts."
India, with its $2 trillion economy including over a billion people, is also one of the world's top remittance recipients. The World Bank reported ex-pat Indian workers sent $62.7 billion home to India in 2016. That's why Ripple's blockchain-inspired fintech solutions was a perfect fit for Indian banks like Yes Bank and Axis Bank. "We don't want to stop there," Thomas said. "We will expand in India." On the cryptocurrency front, Ripple has an additional partnership with the Hyderabad-based digital currency exchange BTCXIndia.
Arunkumar said government efforts are also looking into blockchain land registries and smart contracts, as well as blockchain solutions for government transparency and biometric ID cards. That blockchain biometric system, called Aadhaar, uses the basic concept of blockchain ledgers with identity keys to make ID cards that are almost impervious to fraud.
Aadhaar, which is already enrolling citizens across India, assigns each person a unique 12-digit number. The number is stored in a central database along with biometrics like iris scans and fingerprints. If an Indian resident wants to open a bank account, for example, he presents the ID card and has his iris scanned. The Harvard Business Review said this program is "by far the largest and most comprehensive adoption of biometrics technology by any government in the world."
Eric Piscini, head of global blockchain financial services at the consultancy firm Deloitte, told IBT his company has a team of blockchain developers in India and sees the Indian market as ripe for fintech expansion. Working in a developing nation offers the advantage of installing the newest technology and watching regulation mature along with the industry, rather than trying to reform established infrastructure. "Especially in India, the letter of credit market is very paper-based," he explained. "Let's make sure every participant is receiving value from being on the blockchain."
A recent Deloitte study claimed Asia has quietly become the center of global economic growth through tech innovation. India has a layered approach for rising to the top: attracting international power players and building up local talent. Modi's Digital India plan aims to overhaul the country completely by 2020. Although there have certainly been missteps, demonetization sparked demonstrations and riots across the country, the digitization efforts are quickly yielding results.
Mastercard announced earlier this year expanding digital payment options in India was one of the company's top priorities. According to the Economic Times, government initiative to support local startup hubs recently gave India the third highest number of startup incubators and accelerators in the world. And fintech is the beating heart of India's tech revolution. Just this week the Indian mobile payment startup Paytm attracted a $1.4 billion investment from Japan's SoftBank Corp.
"We want to be home to the best blockchain, fintech companies," Arunkumar said. "In two to five years, we see ourselves being the global hub of fintech."
Read: Fundraising With Initial Coin Offerings Hot New Trend Among Blockchain Startups
© Copyright IBTimes 2023. All rights reserved.
FOLLOW MORE IBT NEWS ON THE BELOW CHANNELS