Rockets-Warriors Preview: Where To Watch Jeremy Lin And Houston Take On Stephen Curry And Golden State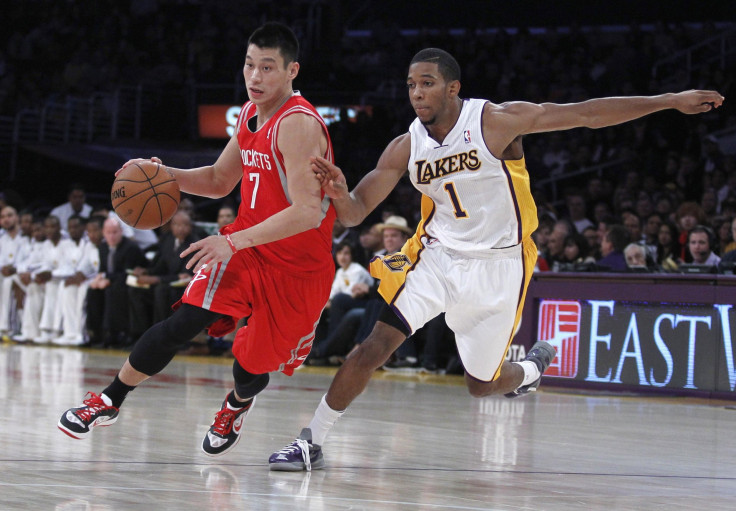 Perhaps the most surprising team of the NBA season is playing its worst stretch of basketball.
The Golden State Warriors have lost four straight games, dropping them to 30-21. Their defense, which had proven to be better than most expected, has been the biggest reason for their losing streak.
Golden State has allowed 118.5 points per game in this most recent stretch. Their defensive efficiencies haven allowed them to be competitive, forcing them to lose by an average of 20.8 points.
"It's very frustrating," said David Lee. "Not only losing four games in a row, but in the manner that we lost them. Every team goes through those ups and downs during the season. The key for us is to figure it out sooner rather than later."
The Warriors skid began on Feb. 5 with a meeting against the Rockets. Houston embarrassed Golden State, scoring 140 points and tying a record by hitting 23 three-pointers.
On Tuesday night, the Warriors will be looking for payback as they host the Rockets. Tip-off is set for 10:30 p.m. eastern time. Viewers can watch the game live, nationally on NBA TV.
James Harden has led Houston all year long and is on the short list of MVP candidates. Jeremy Lin, however, may be Golden State's biggest concern.
In the last contest between the two teams, Lin led all scorers with 28 points. He made five of the record-tying three-pointers and dished out nine assists. He was no match for Stephen Curry, who only hit three of his 12 shot attempts.
Houston's struggles on the road may be help Golden State get back on track. The Rockets have lost nine of their last 12 games away from their home fans.
Andrew Bogut should be back for the Warriors after sitting out on Saturday. Jarrett Jack could miss the game with a shoulder injury.
Betting Line: Golden State-4, 219
Prediction: Houston 120, Golden State 118
© Copyright IBTimes 2023. All rights reserved.