Romney Apologizes For '47 Percent' Comment: 'I Care About The 100 Percent' [VIDEO]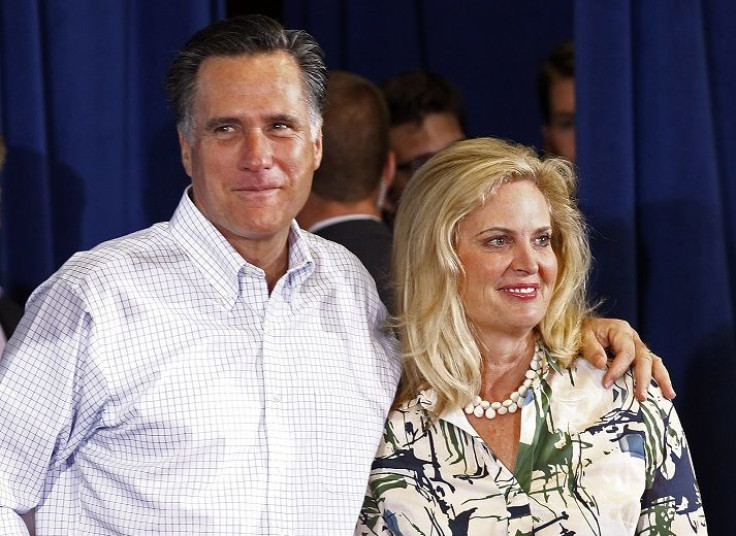 Riding the momentum from his recent presidential debate win, 2012 Republican Party presidential nominee Mitt Romney on Thursday sought to get back into the good graces of the 47 percent of Americans he dismissed as government freeloaders, by apologizing for the stinging remarks.
Romney made an appearance on Fox News' Sean Hannity Thursday night, where he expressed regret for the first time for saying 47 percent of Americans don't pay taxes, feel they are "victims" and feel entitled. The Republican presidential hopeful was secretly videotaped making the controversial comments at a high-profile fundraiser earlier this year, saying those were the Americans who supported President Barack Obama and that he would never be able to convince them.
However, the man vying for the position of America's chief executive backtracked and admitted he was wrong.
Romney walked away from the first 2012 presidential debate without being asked by Obama about the 47 percent comment, which he was prepared to defend.
When Hannity asked Romney what he would have done if the "47 percent" comment came up, Romney had this to say: "Clearly in a campaign with hundreds, if not thousands of speeches and question and answer sessions, now and then you're going to say something that doesn't come out right. In this case I said something that was just completely wrong."
Romney added that he cares for everyone and "this whole campaign is about the 100 percent."
It didn't seem like that was the case when the secret video surfaced last month.
"My job is not to worry about those people -- I'll never convince them that they should take personal responsibility and care for their lives," Romney said.
Romney received backlash from both Democrats and people aligned with his own party. Many of his critics argued that with that comment Romney had thrown away an election that he could possibly win.
"When I become president, it will be about helping the 100 percent," Romney said, adding he wants the poor to get into the middle class. "This is all about the 100 percent. And, you know, the president can talk about the things he'd like to talk about -- I'm going to talk about how I'm going to get America working again and help all the people of this country."
<script type="text/javascript" src="http://video.insider.foxnews.com/v/embed.js?id=1878977640001&w=466&h=263"></script><noscript>Watch the latest video at <a href="http://video.insider.foxnews.com">video.insider.foxnews.com</a></noscript>
© Copyright IBTimes 2022. All rights reserved.
FOLLOW MORE IBT NEWS ON THE BELOW CHANNELS