Rudd to Challenge Australian PM Gillard for Leadership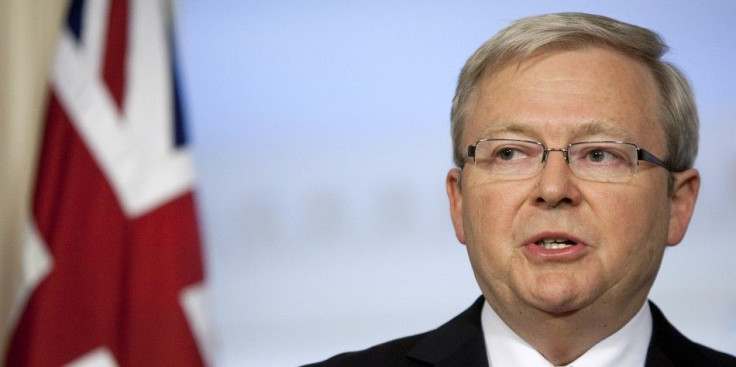 Kevin Rudd will challenge Australia's Prime Minister Julia Gillard for the leadership of their Labor party, bringing to a head the bitter battle between the two rivals for control of the minority government.
Former Prime Minister Rudd, who was ousted by Gillard in June 2010, said Australians had lost trust in her leadership of the party, which was headed for disaster at the next elections due in late 2013.
I want to finish the job the Australian people elected me to do when I was elected by them to become prime minister, Rudd told reporters, according to Reuters.
The leadership challenge was sparked by Rudd's resignation as foreign minister on Monday.
Gillard hoped that by calling an early leadership challenge she would be able to galvanize support within the party and head off Rudd, Reuters reported.
The leadership challenge comes after opinion polls showed support for the government had fallen dramatically, with predictions they would lose up to 15 seats.
Other polls indicate opposition conservatives would easily win an election, with their leader Tony Abbott promising to scrap controversial proposed taxes, such as a levy on carbon and a new 30 percent mining tax, if he wins.
The bottom line is it's still a Labor government and the Labor government policies are still in place, Annette Beacher, head of Asia Pacific research at TD Securities in Singapore told Reuters.
Gillard replaced Rudd in an internal coup in June 2010, going on to form a minority government with support of the Greens and independent lawmakers.
© Copyright IBTimes 2023. All rights reserved.
FOLLOW MORE IBT NEWS ON THE BELOW CHANNELS