Rupert Murdoch endorses Carey as next in line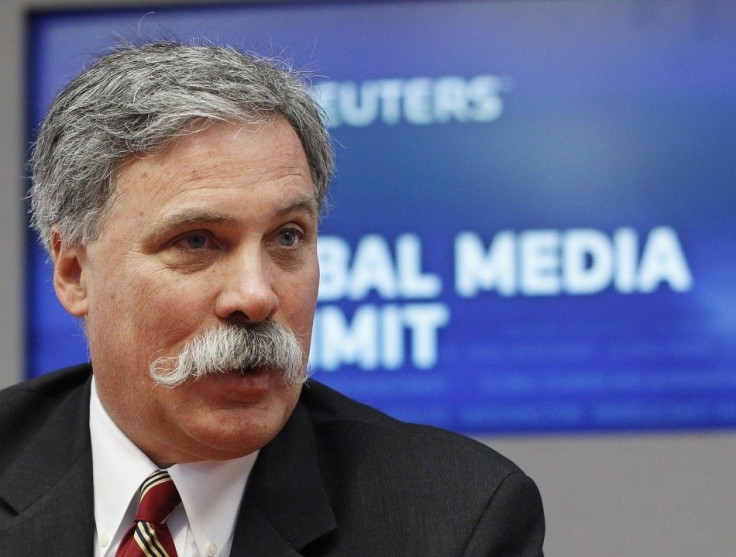 Rupert Murdoch acknowledged publicly for the first time that his son James is not the preferred choice to succeed him as News Corp. CEO, at least in the near-term.
In the clearest indication yet that the phone hacking scandal enveloping News Corp's U.K. operations has damaged the succession ambitions of James Murdoch, his father endorsed top lieutenant Chase Carey as a future CEO.
But Murdoch, 80, also said he and Carey had "full confidence" in James Murdoch, who until last month was seen as Rupert Murdoch's clear successor.
"Chase is my partner and if anything happened to me I'm sure he'll get it immediately -- if I went under a bus. But Chase and I have full confidence in James," said Murdoch on a conference call with Wall Street analysts.
The younger Murdoch has been under pressure since the phone hacking scandal that erupted last month at News Corp's UK operations, forcing the closure of its News of the World tabloid and the arrest of 12 ex-staffers. News Corp's UK business ultimately reported to James.
News Corp owns a stable of properties including the Wall Street Journal and Fox News. Media experts and analysts have wondered for several years who would replace Murdoch once he stepped down, with speculation centering on his children as well as executives outside the family.
Murdoch said the media company's board wants him to remain CEO.
"The board and I believe I should continue in my current role as chairman and CEO, but make no mistake, Chase Carey and I run this company as a team, and the strength of that partnership is reflected in our improved results," Murdoch said. "I'm personally determined to put things right when it comes to the News of the World."
Murdoch said that he was disappointed that the company had to drop its bid for full control of UK satellite TV company BSkyB after the phone hacking scandal eroded News Corp's chances of getting approval for the deal.
News Corp's profit rose, at least by one measure. The company, which owns broadcaster Fox and newspapers including the Wall Street Journal reported a profit from continuing operations of $982 million, up from $902 million a year ago.
Its net income fell to $683 million, or 26 cents a share, down from $875 million, or 33 cents a share, a year ago.
Revenue rose 11 percent to $8.96 billion, helped by advertising sales and fees at Fox TV and its cable networks.
Operating income at its cable network unit rose 12 percent, helped by a 23 percent rise in advertising revenue at its domestic channels and a 30 percent rise in affiliate fees at its international cable channels. Advertising at its Fox broadcast business also rose by 7 percent.
Movie profits rose 53 percent thanks to animation hit "Rio" and home entertainment sales of "Black Swan" and "The Chronicles of Narnia."
"They were pretty good numbers," said Collins Stewart analyst Thomas Eagan.
Murdoch said the company would consider expanding its share buyback if the stock continues to be undervalued.
© Copyright Thomson Reuters 2023. All rights reserved.