Russia And China To Conduct Joint Naval Exercises In The Mediterranean And Pacific In 2015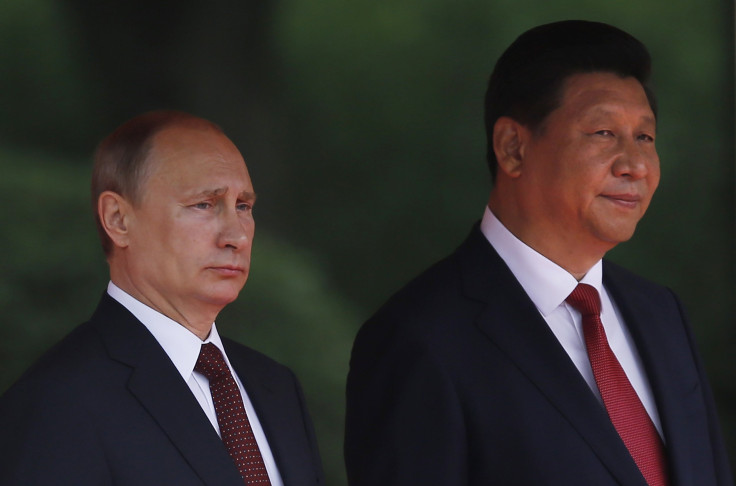 The navies of Russia and China have agreed to conduct naval exercises in the Mediterranean Sea and Pacific Ocean in spring 2015, according to a statement issued by the Russian navy on Wednesday. That brings two potential U.S. adversaries closer together and sees China assert its presence in a region, the Mediterranean, far from its shores in another development that marks its emergence as a serious military power.
Russian Defense Minister Gen. Sergei Shoigu made the announcement after holding talks with his Chinese counterpart, Col. General Chang Wanquan, on Tuesday in Beijing. "We plan to hold another joint naval exercise in the spring of next year in the Mediterranean Sea and also joint doctrine navy exercises are planned in the Pacific," said Shoigu.
Shoigu remarked that cooperation between the two countries' militaries has improved in recent years and joint exercises are now a regular military feature. An exercise in May marked the third time the two had worked together and the first time sailors worked on combat exercises in mixed groups.
The planned exercises are part of a new military relationship between Russia and China that has become warmer in recent years, and they represent a shift from Mao Zedong's army-centric military to a more flexible and capable fighting force that includes the navy and air force. In 2014, a Chinese crew performed in the World Championships Tank Biathlon and in Aviadarts, a large-scale aerial gunnery, navigation, formation and reconnaissance competition. Both were held in Russia. And while having conducted exercises in the Mediterranean as recently as January 2014 and July 2012, Chinese warships appearing in the region is still a relatively new development for an area that normally just supports NATO exercises.
Speaking of China's armed forces, Shoigu said, "They have demonstrated that the morale and training of Chinese soldiers meet the highest standards." He also expressed the view that such joint activities "are a good format for the exchange of experiences," concluding that "our cooperation in the military field has great potential, and the Russian side is ready for its development on a wide range of areas."
© Copyright IBTimes 2023. All rights reserved.