Russia Claims Ukraine Is Using 'Infected Mosquitos' To Attack Russian Soldiers With 'Dangerous Infection'
KEY POINTS
Kirillov said Ukraine is using the mosquitoes to infect Russian soldiers with malaria
As per rumors, Russian soldiers in Kherson Oblast are hit by an outbreak of cholera
A military partisan movement claims several Russian soldiers have already died from cholera
Russia is now accusing Ukraine of using "infected mosquitoes" to attack Russian soldiers in Kherson Oblast.
Igor Kirillov — the head of the Russian Radiation, Chemical and Biological Protection Troops — this week claimed that Ukraine is using infected mosquitoes to transmit infections among Russian troops in the Kherson region amid the flooding caused by the collapse of the Nova Kakhovka Dam.
"The Kyiv regime's planned flooding of Kherson region's territory may complicate the situation, including the situation with arbovirus infections. After the fall of the water level, the formation of mosquito-borne diseases, especially West Nile fever, is possible," Kirillov said, per translations from Advisor of Internal Affairs of Ukraine Anton Gerashchenko, who claimed Moscow is using the insects to cover up the outbreaks caused by the flooding.
"The high technical level of U.S. preparedness for the use of the carriers is evidenced by the patent for an unmanned aerial vehicle designed to spread airborne infected mosquitoes. When bitten, the mosquitoes are capable of infecting the military with a dangerous infection such as malaria. An infected serviceman is not capable of performing front-line combat missions."
Kirillov did not share any additional details about the alleged patent, including where Russia got the supposed document.
The odd claim comes as local Ukrainian officials in Kherson and Mykolaiv are preparing for potential outbreaks of waterborne diseases, including cholera, typhoid and leptospirosis nearly two weeks after the Kakhova dam's destruction led to massive flooding.
"Currently, trucks carrying essential medical supplies for infectious diseases such as cholera are being unloaded," Oleksandr Chebotarov, the medical director at the Kherson City Clinical Hospital, told The New York Times. "As of today, we have not had any reported cases of illness, but we are actively preparing."
Rumors are swirling about an outbreak of cholera disease among Russian military personnel in Kherson Oblast, military partisan movement Atesh reported, citing "informants" from military hospitals in the region, as translated via Google Translate.
The group said the outbreak may have been caused by the Russian troops using water "from open sources" amid difficulties with the delivery of safe drinking water. It also noted that several Russian soldiers have already died of the disease. The International Business Times could not independently verify the claim.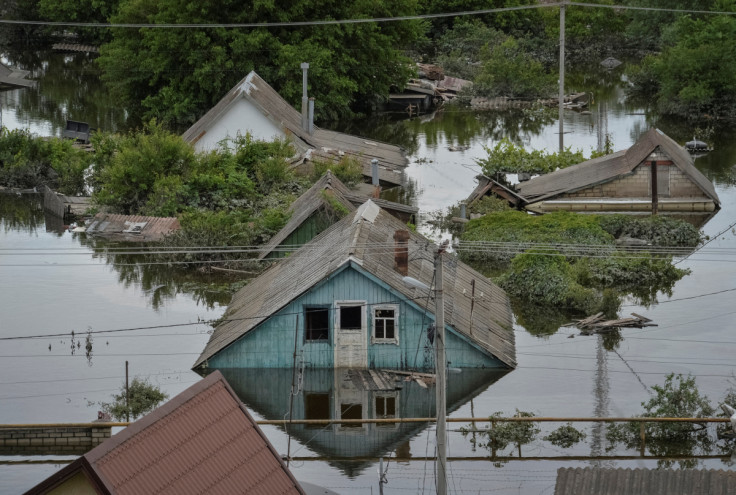 © Copyright IBTimes 2023. All rights reserved.