Russia Could Spearhead Ukraine Offensive Within 60 Days, Former NATO Commander Says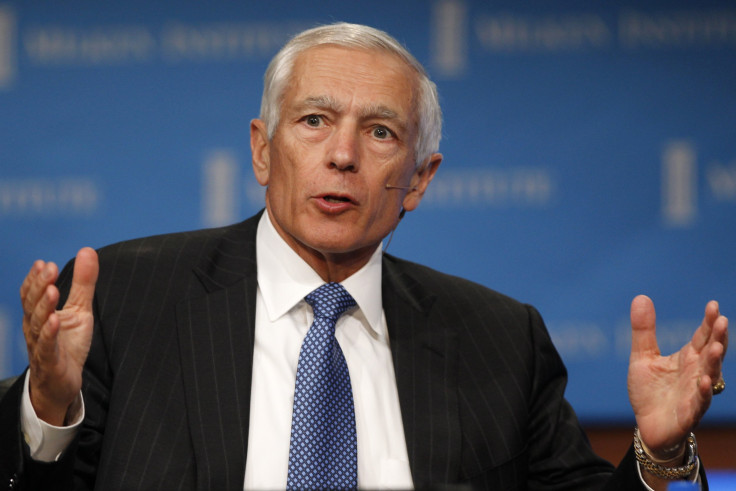 Russian military forces could spearhead a new rebel offensive against government forces in war-torn Ukraine "within the next 60 days," according to an analysis conducted by former NATO Supreme Commander Wesley Clark. He explained his findings in a March 30 briefing for the Atlantic Council, an international affairs think tank headquartered in Washington, D.C.
The retired general and his team of military experts concluded an attack was imminent after they met with Ukrainian President Petro Poroshenko, Ukrainian Chief of General Staff Viktor Muzhenko and several other top military and civilian officials. The briefing said an estimated 9,000 Russia personnel and troops are active in Eastern Ukraine, armed with tanks, high-end communications systems and other technology that the Ukrainian military has struggled to combat.
"Ukrainian forces expect attack within the next sixty days. This assessment is based on geographic imperatives, the ongoing pattern of Russian activity, and an analysis of Russian actions, statements, and Putin's psychology to date," the briefing said.
Approximately 100,000 additional Russian forces are present in Crimea or on the other side of Russia's border with Ukraine, Clark added. Ukraine's military has successfully opposed pro-Russian separatist forces, but lack the equipment needed to combat Russian tanks, radar-jammers and snipers. His team accused the Kremlin of "waging a covert, hybrid war against Ukraine since February of 2014" and recommended outside assistance to Ukraine's military in the form of weapons and radar systems.
"The idea that Ukraine is helpless against Russian aggression is wrong and should be refuted, but, on balance, Ukraine's capabilities are woefully inadequate," the briefing said.
The Kremlin has repeatedly denied allegations by NATO and Western leaders that Russian troops have engaged in combat in Ukraine. Germany and France brokered a cease-fire agreement between Ukraine and pro-Russian separatists in February, though fighting has sporadically occurred in violation of that accord.
NATO has bolstered its military presence in Europe in response to Russia's annexation of Crimea last March and alleged actions in Ukraine. Finland Foreign Minister Erki Tuomioja said this week that any bid by NATO to beef up its position on the Russian-Finnish border could cause Russia to respond in kind.
"I personally do not think that NATO plans to attack [Russia], but such an opinion exists in Russia, and we should take it into account. We don't want any difficulties," Tuomioja said. "We are part of EU, take part in the implementation of jointly adopted decisions, in particular on sanctions [against Russia], but not because we want to inflict long-term damage on Russia, but with the aim of facilitating cease-fire in Ukraine in accordance with the agreements reached in Minsk."
© Copyright IBTimes 2023. All rights reserved.