Russia-Ukraine Conflict: Moscow Building Large Military Base Near Ukraine's Border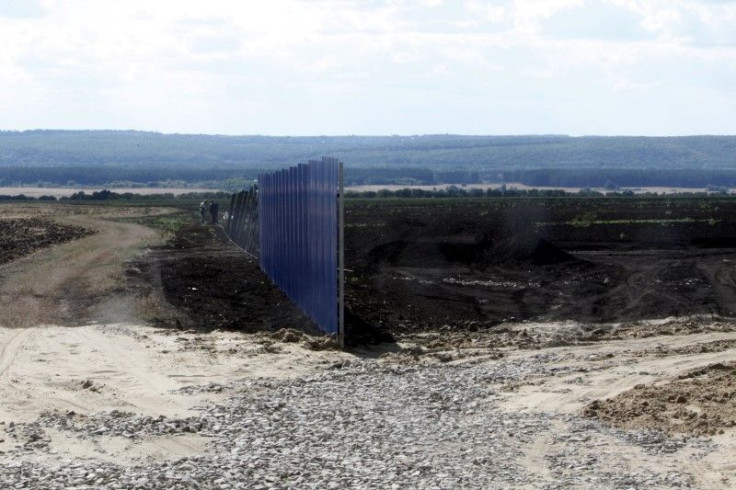 Russia has begun building a large-scale military base near the Ukrainian border, according to a report from Reuters Wednesday. When completed, the base could house up to 3,500 soldiers, suggesting the Kremlin has no immediate plans to back away from the ongoing conflict between Kiev and pro-Russian rebels.
The base was being constructed near the village of Soloti in southwestern Russia. Reuters published photographs of the base's construction and said that a construction worker accused a reporter from the news agency of being a Ukrainian spy when the reporter asked about the ongoing construction. Another person on the base told the reporter that "a secret facility" was being constructed at the site.
In the public documents concerning the construction of the base, a 50-bed infirmary was mentioned with the caveat that more beds could be added if there was a "massive influx of wounded." According to the documents viewed by Reuters, the first stage of construction was scheduled to be complete by April 2016.
The Ukrainian government has long accused Russia of direct involvement in the conflict in eastern Ukraine, even releasing the names of Russian generals alleged to be leading a mix of rebel and Russian troops. The Russian government continues to deny any direct role in Ukraine, claiming that any soldiers fighting in Ukraine were there while on vacation and not under government orders.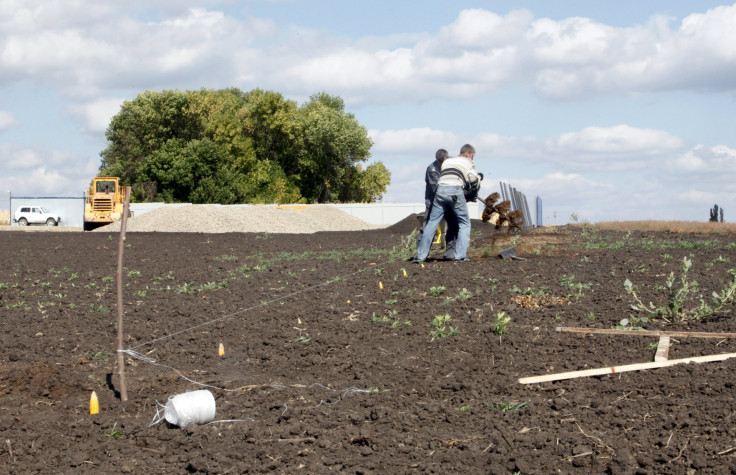 Documents regarding the construction of the military base cited the U.S. as a likely enemy. The Russian government has alleged that the U.S. was directly involved in Ukraine's 2014 revolution that led to the toppling of President Viktor Yanukovych. Unmarked Russian troops entered Ukraine in February 2014 before Russia annexed the Ukrainian peninsula of Crimea.
Close to 8,000 people have been killed in eastern Ukraine since the conflict began in April 2014, according to statistics released by the United Nations Human Rights Monitoring Mission on Tuesday. The report, which covered the period from May 16 through Aug. 15, noted that civilian casualties had doubled compared with previous months.
"The shelling of residential areas on both sides of the contact line has led to a disturbing increase in the number of civilian casualties over the past three months," said UN High Commissioner for Human Rights Zeid Ra'ad Al Hussein.
© Copyright IBTimes 2023. All rights reserved.
FOLLOW MORE IBT NEWS ON THE BELOW CHANNELS