Russian Political Scientist Says Nuclear Weapons Could 'Save Humanity,' Tells West To 'Back Off'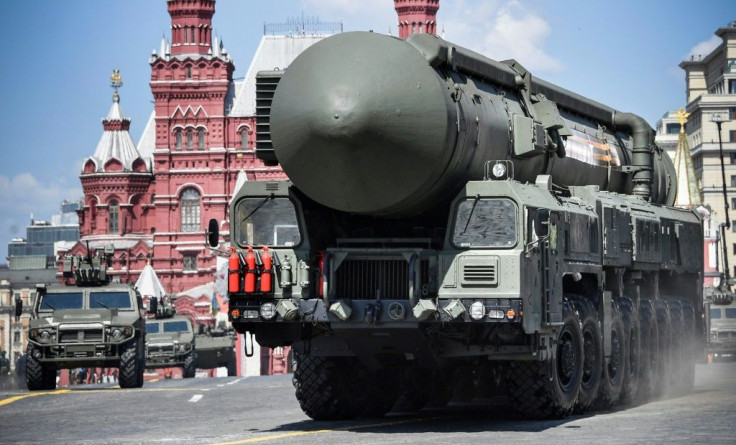 KEY POINTS
Sergey Karaganov claims Russia's threat of nuclear escalation would force the West to "back off"
Karaganov said Russia should let the West know it is ready to launch a preemptive nuclear strike against alleged aggression
A Ukrainian adviser called Karaganov's piece "another crazy thought"
A Russian political scientist suggested restoring Russia's threats of nuclear escalation would "save humanity."
In his article in the international publication Russia in Global Affairs, professor Sergey Karaganov, the honorary chairman of Russia's Council on Foreign and Defense Policy and former adviser to Russian President Vladimir Putin, urged Moscow to unleash threats of using nuclear weapons to counter the West's alleged aggression.
In Karaganov's piece, titled "By using its nuclear weapons, Russia could save humanity from a global catastrophe," the Russian political scientist said nuclear escalation threats "would likely force the West to back off, enabling an earlier end to the Ukraine crisis and preventing it from expanding to other states," according to Russian state-owned media outlet RT.
Karaganov argued that the fear among Western countries toward Russia's nuclear weapons is "gone," adding they "have unleashed a full-scale war in the underbelly of a nuclear superpower," referring to Russia.
"The fear of atomic escalation must be restored. Otherwise, humanity is doomed," Karaganov wrote.
"By pushing the West towards catharsis and the abandonment of the hegemony of its elites, we will force it to retreat before a global catastrophe," Putin's former adviser added.
Karaganov said the West "must know" that Russia is prepared to launch "a preemptive retaliatory strike" to counter alleged current and past aggression and claimed that sending this message would prevent a "global thermonuclear war."
On Russia's invasion of Ukraine, the Russian political scientist emphasized the need to "break the West's will" to support the war-torn country in order to achieve a victory in the war that broke out more than a year ago.
Karaganov said that even if Russia annexed the Ukrainian regions of Donetsk, Luhansk, Zaporizhzhia and Kherson, "it will be a minimal victory." He also claimed it would take over a decade to "re-educate" Ukrainians.
On Twitter, Anton Gerashchenko, an adviser to Ukraine's minister of internal affairs, called Karaganov's piece "yet another crazy thought of the Russian propaganda."
Gerashchenko also posted a video of a pro-Kremlin propagandist who appeared to threaten the U.S. with Russian nuclear strikes.
The Russian propagandist believes the war in Ukraine would reach a "nuclear phase," adding that Russia would target Europe, the U.S. and other areas where American nuclear weapons are deployed.
Earlier this month, Ukrainian President Volodymyr Zelensky downplayed Putin's nuclear threats against his country.
In his interview with The Wall Street Journal, Zelensky said Putin is afraid of losing the war in Ukraine, and his threats "are signs of a weak man."
"And that's how we must act. A cornered animal, he is afraid of losing his life. He must be afraid of the strength of the world," Zelensky said.
According to the Stockholm International Peace Research Institute (SIPRI), Russia added 12 new nuclear warheads to its stockpile since last year, bringing its total to 4,489 nuclear weapons.
Russia's nuclear arsenal is 781 more than the U.S., which has 3,708 nuclear warheads.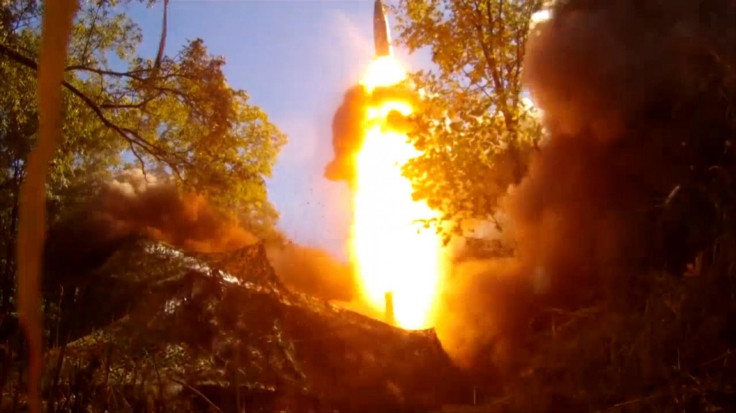 © Copyright IBTimes 2023. All rights reserved.