Russia Military Update: Over 2,000 Summer Armed Forces Exercises Planned Amid Tensions With NATO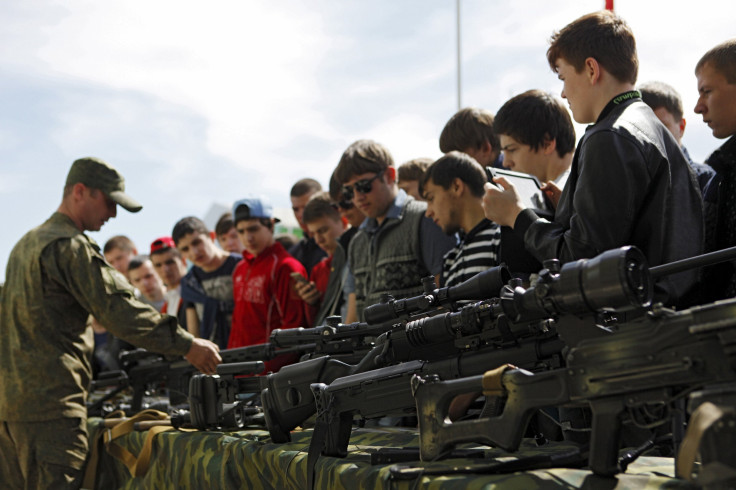 Russia's armed forces aren't taking a summer break. Over 2,000 drills and exercises are expected to take place starting Wednesday through the end of October, Russia's defense minister said.
"There will be nine exercises within the framework of international military cooperation, including anti-terrorist Peace Mission, Russian-Belarusian Unbreakable Brotherhood and Russian-Mongolian Selenga-2016," said Russian Defense Minister Sergey Shoigu, state news agency Tass reported. "The training period will be intensive."
Shoigu said Russia's largest drill will take place in September in the country's southwest and will include joint drills with Belarus and Mongolia. It was unclear how many members of the armed forces would participate in the exercise.
Russia's Pacific fleet commenced its training period Wednesday and is scheduled to take part in "dozens of large-scale exercises," said Russian Eastern Military District Capt. Roman Martov.
Shoigu said the military drills would incorporate tactical forces, pilots, paratroopers and naval ship crews' recent on-the-ground experience in Syria. Russia began airstrikes in Syria at the end of September, entering the country's five-year civil war.
"The experience of operation of aircraft systems and anti-aircraft missile systems gained during combat in Syria is widely used in the training process," Shoigu said. He added that the exercises were meant to prepare Russia's armed forces and ensure they would be ready against any outside aggression.
The drills come at a moment of increased tensions between Russia and its neighbors, following the Kremlin's annexation of Crimea from Ukraine in March 2014 and the start of a subsequent war in Eastern Ukraine. The NATO political and military alliance is planning to station four battalions in Eastern Europe later this summer and member states have increased their defense spending.
"We don't want a new Cold War," said NATO Secretary-General Jens Stoltenberg, speaking in Poland Tuesday. "Our aim is a more positive and a more cooperative relationship with Russia. At the very least, we must work toward a relationship that is more predictable."
Russia views NATO's expansion as encroaching on its sphere of influence. The Kremlin has continued to prioritize military spending, despite an economic downturn spurred by low global oil prices and western sanctions over its actions in Ukraine.
© Copyright IBTimes 2023. All rights reserved.
FOLLOW MORE IBT NEWS ON THE BELOW CHANNELS