Russia To Start Mass Production Of Crowd-Dispersing Drone 'The Shershen'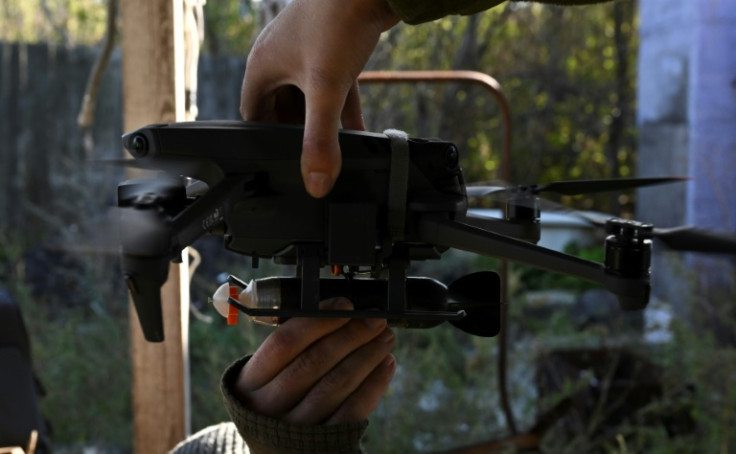 KEY POINTS
The "Shershen" drone, equipped with both ultrasound and infrasound, will be used for Russia's domestic security
The Russian drone can also be used for wars as it is fitted with radar jamming technology and a camera
Russia has used Iran's Shahed-136 drone in its military offensive against Ukraine
Russia is set to begin production of a new drone designed to disperse crowds.
The Kartsev Research Institute of Computing Systems will start the production of the "Shershen" early next year, Russian state-run outlet TASS reported.
The new hexacopter drone will be equipped with both ultrasound and infrasound to disperse crowds, and it will be used for Russia's domestic security, The Moscow Times reported.
The Shershen can also be used on the battlefield as it is equipped with radar jamming technology and a camera for intelligence gathering.
"We are planning to enter serial production of the Shershen after the New Year. From mid-December to January, we will already be able to show the hexacopter in action," Vitaly Dolgov, the head of the Kartsev Research Institute's laboratory for unmanned vehicles, told the state news agency.
The rollout of the crowd-dispersing drone is seen as Russia's response to some concerns about large anti-war protests potentially breaking out in the country.
Last week, an unnamed Kremlin source told Russian media outlet Meduza that people could go out in the streets to protest against Russian President Vladimir Putin if he orders a new round or a larger mobilization to support his military offensive against Ukraine.
However, Putin's administration believes that large protests will not occur in the near future, according to the source.
The Meduza source, who is familiar with Kremlin's confidential focus research polls, added that most Russians feel indifferent and apathetic regarding the war.
In its war against Ukraine, Russia has used drones to inflict damage on the battlefield and critical infrastructure.
But instead of a homegrown drone, Russia used Iran's Shahed-136, an 80-pound drone that carries a warhead and can be launched from the back of a truck.
The autonomous Shahed drone flies towards its target and explodes, according to the New York Times.
The Iranian drone reportedly costs about $20,000 per piece, much cheaper than the Russian Kalibr cruise missile, which costs about $1 million each.
In October, Russia ordered a drone attack on the Ukrainian capital, Kyiv, and other major cities. At least eight Ukrainians were reportedly killed by the attack.
Earlier this month, Iran admitted it had delivered Shahed drones to Russia but insisted they were sent before Russia's invasion of Ukraine began.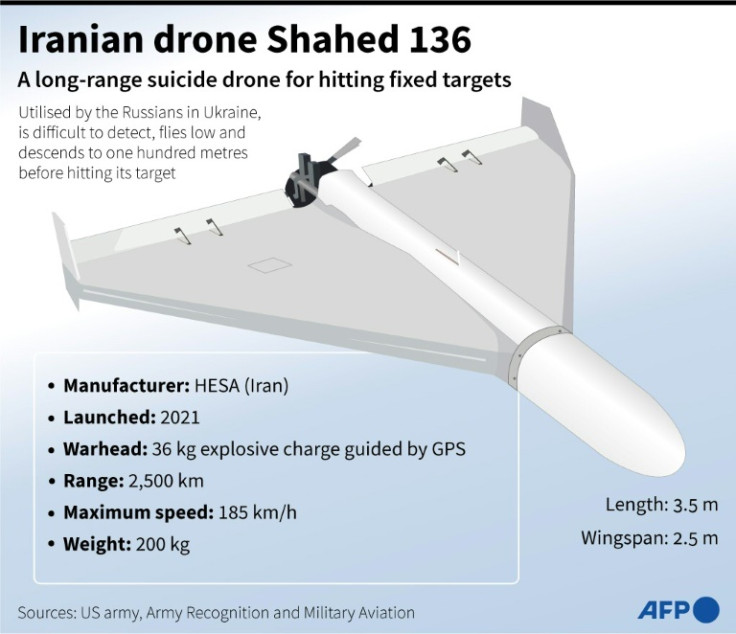 © Copyright IBTimes 2023. All rights reserved.
FOLLOW MORE IBT NEWS ON THE BELOW CHANNELS