Russia-Ukraine War: Putin Has A Potent New Tool To Evade US Sanctions
KEY POINTS
The U.S. uses economic sanctions as tool of diplomacy
Crypto can be used to defeat the monitoring of global financial transactions
Iran and North Korea have previously used crypto to beat U.S. sanctions
The Biden administration has vowed "severe" sanctions on Russia on top of the ones imposed Tuesday even as a Russina invasion of Ukraine is under way. Russia is not new to such sanctions and its economy has been hurt by them previously. But this time around, despite the tough sanctions that are expected to be imposed, Russia might have a powerful new financial tool to counter them.
The U.S. dollar is the world's reserve currency and is used for payments across the world. The United States uses this leverage to influence global politics by imposing sanctions. But that doesn't factor in cryptocurrencies, and digital currencies, relatively new entrants into the global financial system.
Cryptocurrencies, which are essentially borderless and beyond the control of central banks and governments, can be used by the targets of such sanctions to sidestep them. Central banks of sanctioned countries can transact directly with their trade partners using digital currencies, altogether avoiding the global banking system. The U.S. Treasury recognized this in its 2021 Treasury Sanctions Review and various countries are now intensifying their monitoring of digital assets including cryptocurrency.
Using cryptocurrencies to sidestep the monitoring and safeguards built into the global financial system is nothing new. Cybercriminals have been doing that with relative impunity for the last few years. Darkside, the hacker group that shut down the Colonial Pipeline in the U.S. in May last year has reportedly received over $90 million in Bitcoin ransom payments from its victims.
Sanctioned governments may find it easier to pull this off.
For instance, Russia can use crypto transactions to defeat the monitoring by banks and U.S. agencies to make transactions and beat the sanctions. The Russian government, has for example, been working on its own central bank digital currency, dubbed the "digital ruble," which it can use to transact with foreign countries. And the Russians have been open about it: representatives from Russia's central bank told a Moscow newspaperin October 2020 that the "digital ruble" would reduce the country's reliance on the U.S. and improve its ability to withstand sanctions.
Last month, President Putin told his country's central bank, which had recommended banning crypto, to work with the finance ministry to resolve the issue in a way that is most favorable for the country. While there is no official comment about this, it is easy to connect the dots here: Putin was already building up troops around Ukraine and had been threatened with sanctions by the U.S. The first round of sanctions on Russia over the Crimea invasion reportdly cost the Russian economy $50 billion, and Putin was clearly gearing up for lessening the impact this time round.
And Putin is not the first to try these evasion methods. Iran and North Korea, among the most sanctioned countries, have turned to crypto to evade them, according to recent reports from U.S. and UN officials. Going one step further, according to a UN assessment, North Korea has employed ransomware to steal cryptocurrency to fund its nuclear program.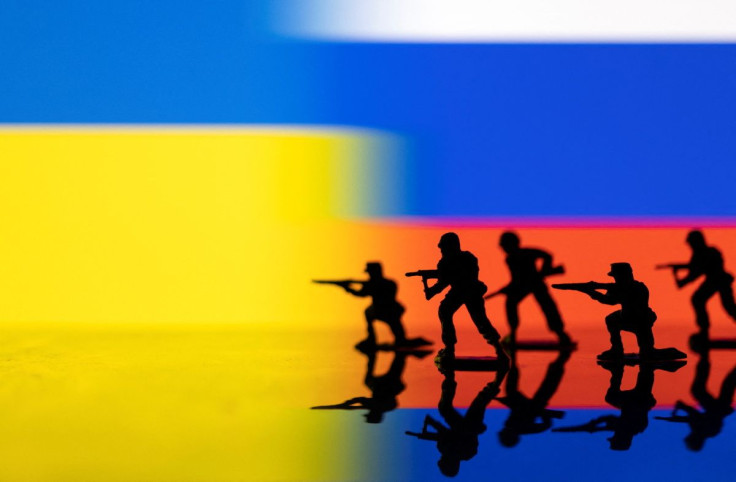 © Copyright IBTimes 2023. All rights reserved.
FOLLOW MORE IBT NEWS ON THE BELOW CHANNELS