Putin Comments Revive Hope For Cryptocurrencies In Russia
KEY POINTS
Putin asked Central Bank and the government to come to a consensus
He said Russia has a competitive advantage in mining cryptocurrencies
Putin has favored crypto earlier too
Cryptocurrency markets were hit last week when the Central Bank of Russia proposed a ban on the use and mining of cryptocurrencies in the country, something which the country's finance ministry opposed. On Wednesday, Russian President Vladimir Putin called for a consensus on the issue, citing Russia's advantageous position in mining cryptocurrencies.
During a video conference with his government ministers, Putin asked for unanimous opinion on the mining and use of cryptocurrencies in Russia. He suggested that the central bank and his government resolve the issue in a way that is most favorable for the country.
Putin pointed out that Russia has a surplus of resources like electricity and skilled personnel, which can be utilized in mining cryptocurrencies. An all-out ban on the use and mining of cryptocurrencies might lead to wastage of these resources, he said.
The Central Bank of Russia proposed the ban, in line with the cautious stance adopted by most central banks across the world, citing their volatile nature and rampant use in funding illegal activities. The bank's comments, which came amid the recent bearishness in the market, further negatively impacted crypto prices.
Russia's Ministry of Finance had opposed the central bank's proposal, with Ivan Chebeskov, a director at the ministry, saying a ban would cause Russia to fall behind in the global tech economy. Chebeskov was speaking at the RBC crypto meeting held Tuesday.
Currently, Russia stands third, behind China and the U.S., in cryptocurrency mining. The ministry suggested that cryptocurrencies be regulated and not banned.
This is not the first time Putin has come out with remarks in favour of cryptocurrencies. During the "Russian Energy Week" held in Moscow last October, Putin said that he believed that Bitcoin has value. He further said that he is looking for alternative currencies so that Russia has to rely less on the US dollar for international trade. But he did make it clear that cryptocurrencies cannot be used to settle oil trades — yet. Oil and gas are one of the most important revenue earners for Russia.
Central banks of several nations have voiced opposition to cryptocurrencies and proposed steps to minimize their mining and use. China banned cryptocurrencies in late 2021 over volatility concerns and Kazakhstan banned the mining of cryptocurrencies until Feb. 1 due to the strain it caused on the country's power grid.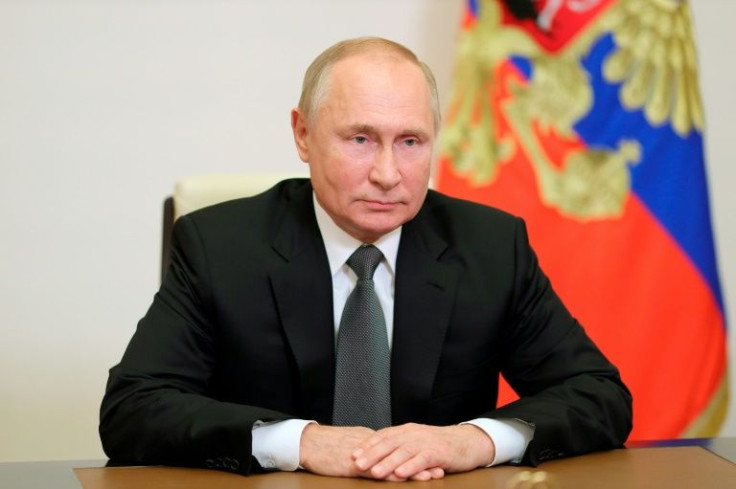 © Copyright IBTimes 2023. All rights reserved.
FOLLOW MORE IBT NEWS ON THE BELOW CHANNELS