Russian Bird Flu Outbreak Reports First Case Of H5N8 Strain In Humans
Russia has reported its first case of the H5N8 bird flu strain in humans after it was detected in seven employees working at a poultry plant in Russia.
The workers became infected in December during an outbreak, US News reports. However, Dr. Anna Popova, the head of consumer health watchdog Rospotrebnadzor, revealed Russia reported the case of the infection to the World Health Organization (WHO) "several days ago, just as we became absolutely certain of our results."
It marks the first time humans have been infected with the H5N8 strain, which is deadly for birds. The seven humans who contracted the virus are reportedly feeling well now and were asymptomatic.
Although there was no evidence of human to human transmission, Popova revealed the discovery of the strain "gives us all, the whole world, time to prepare for possible mutations and the possibility to react in a timely way and develop test systems and vaccines," The Guardian reports.
This isn't the first time there has been an outbreak of the H5N8 strain. China, North Africa, Europe, and the Middle East have all reported outbreaks over the last few months, but only poultry was infected.
The European division of the WHO revealed it was alerted about the bird flu strain infecting humans by Russia. "Preliminary information indicates that the reported cases were workers exposed to bird flocks," the organization stated in an email.
"They were asymptomatic and no onward human to human transmission was reported. We are in discussion with national authorities to gather more information and assess the public health impact of this event."
Following bird flu outbreaks, plants commonly kill the birds to stop the spread of the virus, which can cause other countries to take safety precautions such as implementing trade restrictions.
The majority of human bird flu cases are caused by direct contact with infected live or dead poultry.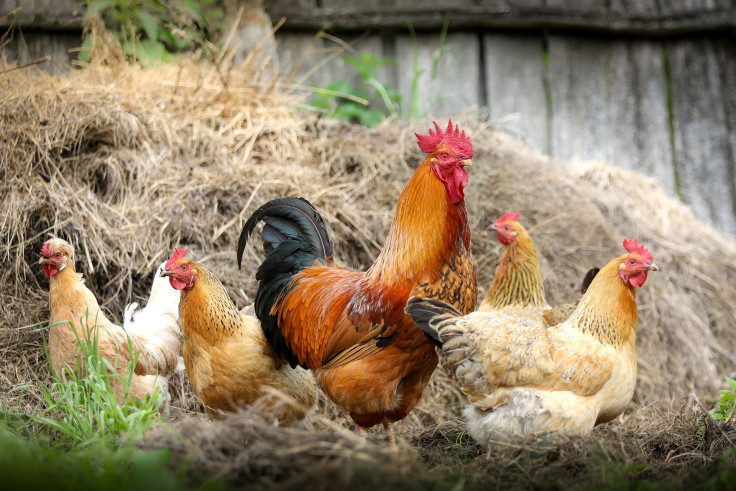 © Copyright IBTimes 2023. All rights reserved.