Analysis: Who Is Yevgeny Prigozhin?
KEY POINTS
Yevgeny Prigozhin founded the Russian paramilitary group PMC Wagner
The Wagner Group was utilized in the war in Ukraine by Russia
Belarussian leader Lukashenko helped create the agreement between the Kremlin and Prigozhin
The mainstream media is buzzing about Yevgeny Prigozhin and the PMC Wagner after what appeared to be a possible coup d'état in Russia. But who exactly are Prigozhin and the Wagner Group?
Yevgeny Prigozhin was born in St. Petersburg, Russia, in 1961 and was raised in the Soviet Union. In his youth, Prigozhin became involved in petty crime and was subsequently arrested and imprisoned for 13 years. He was released in 1990, during the final days of the Soviet Union.
After the fall of the Berlin Wall, Prigozhin found financial success. He initially started a hot dog business, then transitioned into supermarkets, restaurants and eventually catering services.
As his business and wealth grew, Prigozhin became increasingly involved in Russian politics. Eventually, he began catering for President Vladimir Putin's dinners during visits by foreign dignitaries.
This political connection enabled Prigozhin to secure government contracts for providing food to schools. He later obtained contracts for feeding the military, which eventually led to the formation of the Wagner Group.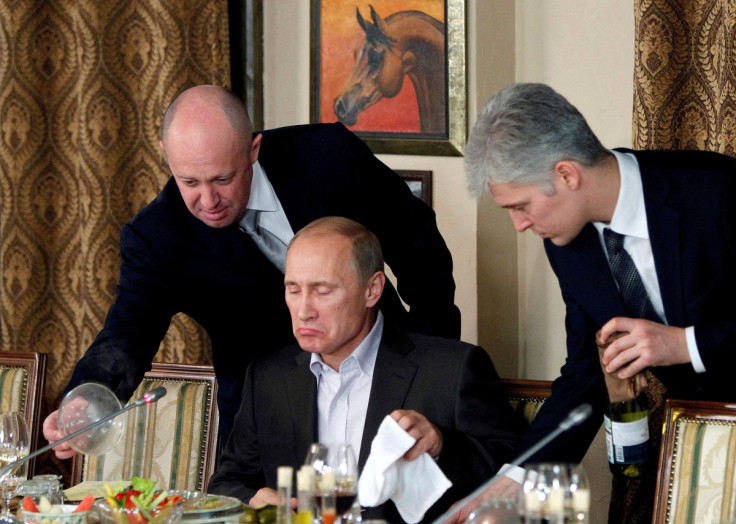 PMC Wagner, Prigozhin claims, was formed by him. It is a paramilitary group formerly fighting on the front lines in Ukraine, for the benefit of Russia. However, this was not its first mission.
When Russia invaded Crimea, Wagner was utilized to unofficially assist the government. In return, the group received land for training mercenaries.
Since then, the Wagner Group has unofficially aided Russia in multiple conflicts, including Syria, Libya, the Central African Republic, Sudan and Mali.
According to a 2018 indictmentfiled in the U.S. District Court for the District of Columbia, Wagner also established a so-called troll farm to manipulate social media for political purposes abroad, including during the 2016 United States election.
Although private military companies are illegal in Russia, they are still unofficially utilized, as revealed in a July 2021 study published by the Center for Strategic and International Studies.
On June 23, 2023, under Prigozhin's direction and leadership, the group withdrew from Ukraine. However, this was not a simple retreat. The once important group, instrumental in Russian counteroffensives in Ukraine, began attacking and seizing Russian military installations, including a significant facility in the city of Rostov-on-Don.
Wagner troops even marched towards Moscow when when criminal charges were launched against Prigozhin pinning him as a traitor to his country. Prigozhin claimed it was an apparent coup, driven by his frustration with the Russian military leadership. He alleged that the military leaders were deceiving and misleading Putin, and he sought to stop them by using force.
Reportedly, Belarussian President Aleksandr G. Lukashenko helped organize a deal between Prigozhin and Moscow before bloodshed began. Prigozhin would end his mutiny and go to Belarus, the Wagner fighters would sign to join the Russian military, and the charges would be dropped against Prigozhin.
This was the first real challenge to Putin's power in decades and shows internal conflict about the war, not just within the public, but also among the military forces. Although paramilitary, these were still soldiers fighting for Russia.
With the war's seemingly low support, this could potentially be the first of many mutinies that Putin will face, especially if the conditions do not change for the Russian soldiers.
Currently, according to Prigozhin, Russia is also losing ground.
If this continues, there is a high risk of escalation to nuclear war. Russia has already moved tactical nuclear weapons into Belarus, and if things go poorly, there is a real risk of the nuclear option. All eyes will be on Russia's next move as they recover from the "coup" attempt.
© Copyright IBTimes 2023. All rights reserved.