Russian Billionaire Blames Hack For Report He Supported 'Distribution' Of 350 Ukrainian Kids To Russia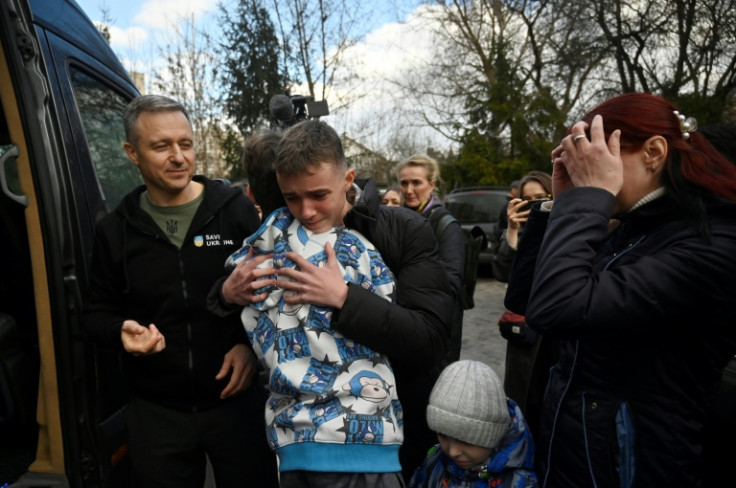 KEY POINTS
Deripaska's allegedly said he took Ukrainian children 'under his wing'
The billionaire allegedly vowed to provide therapy to 280 psychologically unhealthy Ukrainian children
Deripaska's camp has since denied the claims, blaming a site hack for the report
Update (June 19, 4:33 a.m. ET): Mr. Deripaska's camp has said the report claiming he has supported the deportation and distribution of 350 Ukrainian kids to Russia amid the ongoing war is a "result of a hacker attack on Mr. Deripaska's website." This is also the reason why the report was quickly taken down from the site.
In a statement to International Business Times, Mr. Deripaska's camp said the motive behind the attack on his website is "dubious" and his team will seek legal action against anyone spreading fake information.
"For the avoidance of doubt, Mr. Deripaska unequivocally condemns the separation of children from their parents. We shall take legal action against anyone spreading this fake information," the statement wrote.
Furthermore, his camp rejects the term oligarch for Mr. Deripaska.
"Mr. Deripaska never took part in any privatization schemes that became the main source of wealth for oligarchs, nor has he ever acquired any assets from the state. Furthermore, Mr. Deripaska has never been involved in politics in any way.
Finally, Mr. Deripaska is one of the very few prominent Russian industrialists who openly criticizes the fratricidal war and consistently advocates for peace in Ukraine, as well as a reduction in global military spending. He remains steadfast in his position."
Original article below:
A Russian billionaire recently said on his website that he helped "distribute" Ukrainian children who had been forcibly transported to Russia from Bakhmut. However, the report was later deleted.
Billionaire and industrialist Oleg Deripaska reportedly posted an article, titled, "Oleg Deripaska's foundation takes 350 children from destroyed Artemovsk under his wing," earlier this week on his website.
In that article, Deripaska said his foundation, "Volnoe Delo," had helped "distribute" Ukrainian children who were forcibly taken from Bakhmut to summer camps in the Crimean Peninsula —annexed by Moscow in 2014 — and eventually to Russian families, as translated by independent news website Meduza.
The Russian billionaire also claimed the Volnoe Delo Foundation would help provide Ukrainian children with "food and material assistance" during their vacation in the Crimean Peninsula while waiting to be distributed to "families on Russian territories."
The foundation also allegedly vowed to provide therapy to Ukrainian children, noting that out of the 350 children, 280 were not "psychologically healthy."
"[Many of the children are] in serious condition and are afraid to even speak in Russia," the article stated.
Lastly, Deripaska allegedly vowed that they would publish a full list of the names of the children taken to Russian territories so that their "parents or legal guardians will be able to reunite with them" in the future.
The International Business Times could not independently verify the report as the article has since been removed from the website. Meduza also noted that the article had been archived but the page was inaccessible as of writing.
Russia launched its full-scale invasion of Ukraine in February 2022. Since then, Moscow has been accused of kidnapping and forcibly taking Ukrainian children to Russian territories.
According to estimates from the Ukrainian government, some 19,499 children were illegally deported to Russia. Of those, 103,710 were located but only 373 returned as of Thursday. As many as 394 are still considered missing and 488 have been killed.
Other estimates place the figure as high as 400,000 when taking into account Russia's activities in occupied Ukrainian territories.
The International Criminal Court (ICC) has since issued an arrest warrant for Russian President Vladimir Putin and Kremlin official Maria Lvova-Belova for their roles in the forced deportation and adoption of Ukrainian children.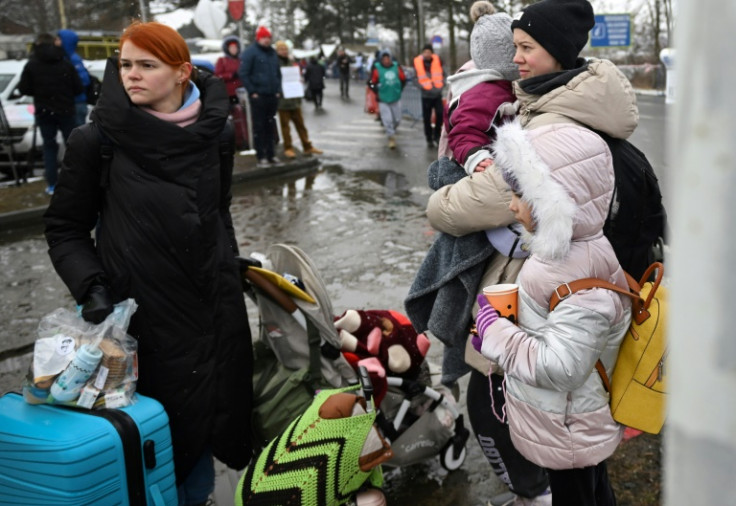 © Copyright IBTimes 2023. All rights reserved.