Russian Planes Intecepted By Norwegian F-16 And Italian Eurofighter NATO Jets 10 Times Over Last Week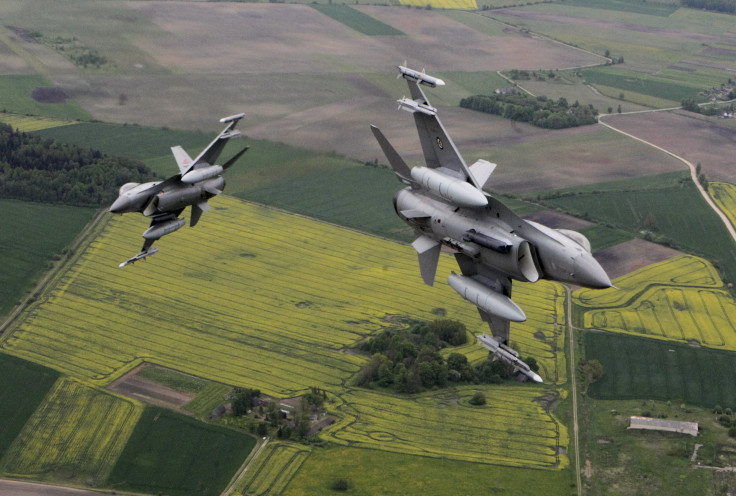 Italian and Norwegian jets based in Lithuania have had to react to Russian aircraft flying over the Baltic Sea 10 times over the last week, the highest weekly number in recent months, according to the Lithuanian defense ministry. Norwegian F-16 and Italian Eurofighter Typhoon jets, which are part of the NATO Baltic Air Policing mission, took action between June 15 and June 21 to intercept Russian aircraft flying in international airspace close to the Lithuanian border, amid what NATO has described as increased Russian hostility over the last 15 months.
"Part of flights were pre-agreed, made with the transponder switched on and with air/ground radio contact maintained, while another part were not pre-agreed flights carried out in the silent mode," the ministry said, while also making it clear that the aircraft did not fly into Lithuanian airspace.
It's believed the aircraft were en route from the Russian mainland to the Baltic Sea exclave of Kaliningrad.
The first incident occurred on June 15 when NATO aircraft reacted to two Russian reconnaissance planes, while on June 16 they escorted an Il-22 patrol plane, an A-50 warning and control aircraft, an An-26 transport plane and a MiG-31 fighter jet. On June 17, NATO aircraft again escorted an Il-22, a MiG-31, an A-50 and an An-26, as well as a Tu-22M bomber. And on June 21, a Russian ll-20 aircraft also was escorted.
The main concern cited by most countries that have had to deal with Russian aircraft is that they fly with transponders off, potentially causing major issues for air traffic control and commercial aircraft.
Problems with Russian aircraft flying around Europe are not new, but since Russia annexed Crimea in March 2014 and began its involvement in the war in eastern Ukraine later last year, the flights have increased. Relations between Europe and Moscow in the wake of the conflict and of European and U.S. sanctions are now at a low point not seen since the fall of the Soviet Union in 1991.
© Copyright IBTimes 2023. All rights reserved.