Russian Soldier Looking Into Self-Harm To Escape Ukraine War, Intercepted Call Reveals
KEY POINTS
The soldier said he was thinking of hammering shrapnel into his body
Russian commanders now consider leg injuries caused by Ukrainian ammunition as 'self-inflicted'
Zelensky said Russian leaders expect thousands of Russian soldiers to die in the war
Some Russian soldiers are now turning to self-harm in a bid to flee the war in Ukraine, according to Ukraine's Security Service.
The country's Security Service on Saturday released a recording of an intercepted phone call where a Russian soldier was heard saying that he was ready to hammer shrapnel into his body to escape the war and collect monetary compensation for his service.
"Yes, damn it, I'm thinking of f**king my hand on some corner and leave ... And say that it was hit with shrapnel. And go home, for f**k's sake, with three million ... Or f**king hammer a fragment in my leg…" the soldier told his girlfriend in the phone call.
His girlfriend suggested the soldier shoot himself in the leg to get out of the war. However, he said the act has been studied by Russian officials after many other troops used Ukrainian ammunition to shoot themselves in the leg and escape the war. Wounds inflicted through the same method will now be classified as "self-inflicted" instead of a war injury.
The newly released intercepted phone call comes as Ukrainian President Volodymyr Zelensky on Saturday urged Russian soldiers not to fight in Ukraine, adding that their leaders expect thousands of them to be killed in the war.
"The Russian commanders are lying to their soldiers when they tell them they can expect to be held seriously responsible for refusing to fight and then also don't tell them, for example, that the Russian army is preparing additional refrigerator trucks for storing the bodies. They don't tell them about the new losses the generals expect," Zelensky said in Russian, as translated by USA Today.
It is unclear how many Russian soldiers have died in the war. However, a Russian soldier previously confirmed that they have lost 25,900 troopers in the first two months of the invasion. In contrast, British Defense Secretary George Wallance said an estimated 15,000 Russian military personnel have been killed since the invasion began on Feb. 24.
The death toll among Ukrainian soldiers remains unclear. Moscow on March 25 claimed its forces have killed at least 14,000 Ukrainian soldiers. However, the figure has yet to be confirmed by independent conflict monitors.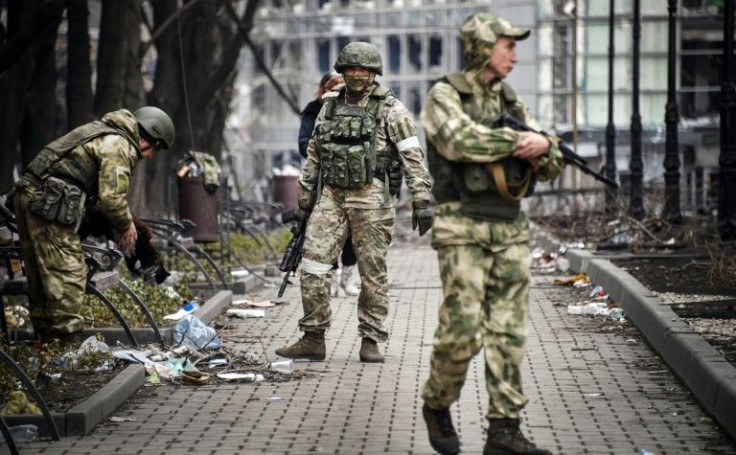 © Copyright IBTimes 2023. All rights reserved.