Russia's New CBDC Gets Green Light From Putin As Country Gears Up For Crypto Exchange Trial Run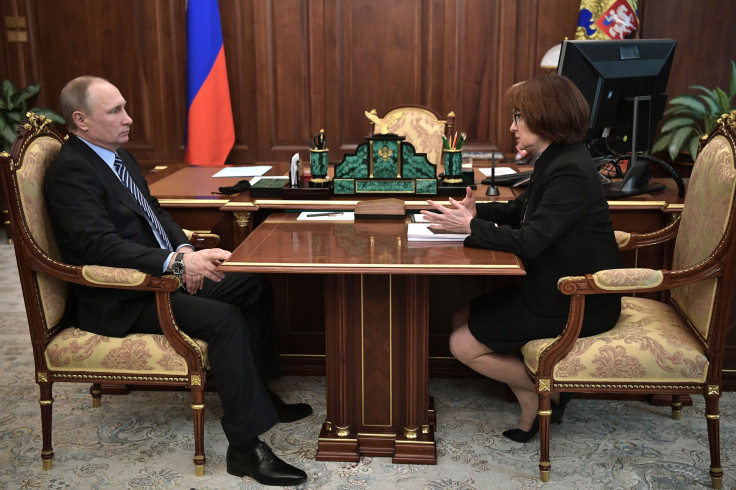 KEY POINTS
Russia is also set to hold a trial run for a crypto exchange platform for two years
Citizens will not be forced to use the new CBDC
The digital ruble is expected to receive widespread adoption as early as 2025
As the U.S. Federal Reserve has officially rolled out the instant payment service FedNow, Russian President Vladimir Putin has also given his approval to a law that will introduce a central bank digital currency (CBDC), the digital ruble, and create an electronic platform for its use ahead of the country's cryptocurrency exchange trial run.
The new law will take effect on Aug. 1. It will not charge anything for individual transactions but those executed by businesses and institutions will receive an additional 0.3% transaction fee, reported local media outlet Vedomosti.
The digital ruble is designed to serve as an alternative mode of payment, alongside cash and non-cash rubles, with its custody and operational infrastructure overseen by the country's central bank.
Citizens will not be forced to use the new CBDC. The digital ruble is expected to receive widespread adoption as early as 2025.
"No one is going to force anyone into the digital ruble. This is an absolutely voluntary use, this is an additional opportunity for people: if they want, they use it, if they want, they don't use it," Bank of Russia chair Elvira Nabiullina said.
"I think that all citizens will be able to open wallets, receive digital rubles and use them on the horizon of 2025-2027," Bank of Russia's first deputy chairman Olga Skorobogatova previously said in an interview.
The latest development comes amid reports that Russia would finally allow the creation of cryptocurrency exchanges in the country for two years through an experimental legal regime, reported Vladomosti.
Regulations surrounding the planned platform are yet to be finalized but an agreement with the country's central bank regarding the project has already been reached, said Anatoly Aksakov, the chairman of the State Duma Committee on Financial Market, adding that there is a need for local legislation for the use of cryptocurrency in the country through external partners.
In May, legislators of the transcontinental country axed the legal amendment to launch a state-run national crypto exchange platform and instead, shifted the focus to crafting rules that will allow and regulate private companies to open crypto trading platforms in the nation.
Meanwhile, the instant payment service launched by the U.S. Federal Reserve last week, called FedNow, was met with skepticism that it would replace dollar with a potential CBDC, a claim the Fed has denied.
Discussions about the U.S. launching its own CBDC have received flak from the public and politicians, with many believing it is the government's way to keep track of its citizens' financial transactions.
Travis Everett, the COO of the fintech payment processing company and merchant advocacy organization National Merchants Association, says 50 years down the road, FedNow may replace cash, potentially resulting in government overreach.
"With FedNow, businesses and individuals will send and receive instant payments in real-time, around the clock, every day of the year. Although it will not disrupt the card networks, this mobile payment capability may decrease consumers' choice to pay with a specific credit card to receive points, cashback, etc.," the executive told International Business Times.
© Copyright IBTimes 2023. All rights reserved.