Russia Backpedals On State-Owned Cryptocurrency Exchange, To Focus On Developing Rules For Crypto Trading Platforms
KEY POINTS
Russian lawmakers were working on an amendment last year to launch the state-run crypto exchange platform
The move aimed to boost the country's tax revenues
Russia will now focus on creating a regulatory framework to guide private companies in launching their cryptocurrency trading platforms in the country
Lawmakers in Russia have reportedly axed the legislative amendment to launch a state-run cryptocurrency exchange platform and will instead focus on creating regulations to allow companies to open crypto trading platforms in the country.
News broke out in November 2022 that Russian lawmakers were working on amendments that would legalize the launch of a national cryptocurrency exchange platform to boost the country's tax revenues with the Ministry of Finance and the Central Bank of Russia apparently backing the initiative.
In the same month, Sergey Altuhov, a member of Duma's Committee of Economic Policy, underlined the fiscal significance of launching a national crypto exchange platform.
"It makes no sense to deny the existence of cryptocurrencies, the problem is they circulate in a large stream outside of state regulation. These are billions of tax rubles of lost tax revenues to the federal budget," the Russian lawmaker said.
A few months later, however, it looks like Russian lawmakers have backpedaled on their earlier plan, according to the latest report from local news agency Izvestia.
Instead of the state-run cryptocurrency exchange platform, the lawmakers will focus on drafting a regulatory framework that will serve as a guide to private companies to operate their crypto trading platforms in the country, which will be monitored by the Central Bank of Russia, as per the report.
Anatoly Aksakov, head of the State Duma's Committee on Financial Markets, reportedly said the rules for regulating the trading platforms are planned to be available by the end of the year and will be outlined in a draft law.
The surprising about-face on the development of the Russian national crypto exchange platform comes at the heels of news claiming that the country's Ministry of Finance internally opposed the plan since doing so would mean a more comprehensive regulation of assets.
Ivan Chebeskov, the director of financial policy at the Ministry of Finance, argued that the government agency preferred regulating businesses running these crypto trading platforms and crypto assets and revealed that it had reached an understanding with the country's central bank to regulate cryptocurrency mining activities and allow the use of crypto assets for international payments.
However, Alexei Guznov, the deputy chairman of the Bank of Russia, thought it was still too early to discuss crypto exchanges. He then noted that "most likely, these will be organizations that will help in the interaction between exporters and importers and in cross-border settlements in digital currencies," according to Izvestia.
"Through them, Russian companies will be able to pay, for example, for parallel imports," he added.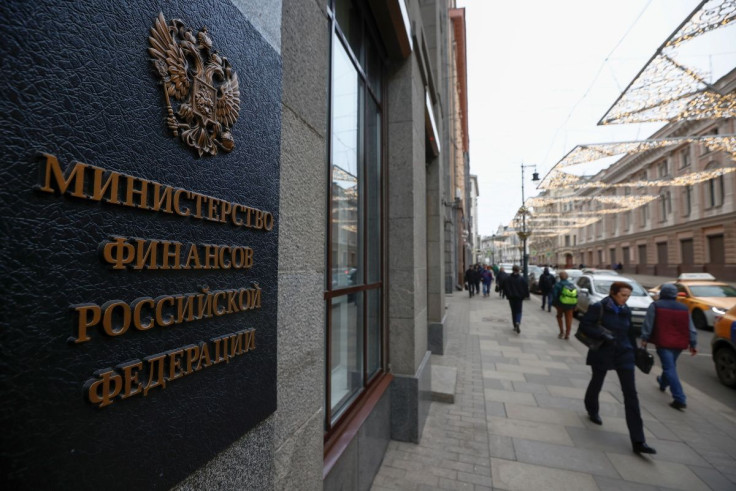 © Copyright IBTimes 2023. All rights reserved.