Sales Of Homes And Durable Goods Boosting US Economy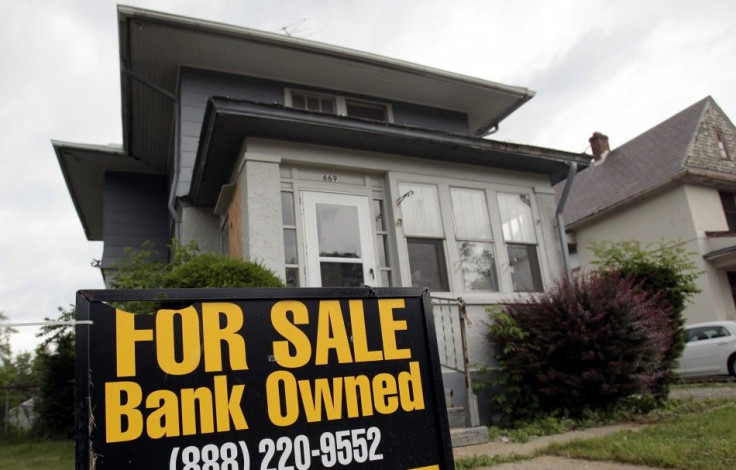 The sale of homes and manufactured goods like refrigerators, computers and heavy machinery are boosting the U.S. economy, according to reports issued Tuesday. Further, consumer confidence this month climbed to its highest level in nearly five years.
U.S. home prices in a 20-city index rose 0.3 percent in September, after an 0.8 percent rise in August, according to the S&P/Case-Shiller home price index. It was the sixth straight monthly rise, something that indicates the housing market is "in the midst of a recovery," Case-Shiller said. Prices have increased 3 percent on a year-on-year basis.
"The housing recovery has been underway for 18 months and has begun to gather a real head of steam in the past six months," Capital Economis said in a note. "This has triggered the leap in the rate at which the rent of shelter component of the consumer price index is rising, to a three-month annualized rate of 3.3 percent in October from 1.4 percent in July."
Tuesday's Case-Shiller data confirms other improving housing reports, TD Securities said in a note.
"Overall, the tone of this report was quite encouraging and the steady pick-up in prices underscores the narrative of improving U.S. housing market fundamentals," analyst Millan Mulraine said, according the MarketWatch. "This is largely consistent with the better tone in other housing market indicators, such as home sales, building activity and home builders' confidence, which have all risen to cycle highs in recent months."
Secondly, orders for manufactured goods designed to last at least three years -- not counting autos or aircraft -- rose in October for the second straight month, the Commerce Department said. A big drop in civilian aircraft orders was offset by orders for other items, such as machinery, refrigerators and computers.
"October's durable goods data suggest that the slump in business investment eased slightly last month," Capital Economics said. "But we don't anticipate any marked turnaround until Congress gets its act together and reaches an agreement to avert most, if not all, of the fiscal cliff."
Thirdly, the Conference Board said its consumer confidence index climbed to its highest level since February 2008, when the nation was slipping into recession.
"This month's moderate improvement was the result of an uptick in expectations, while consumers' assessment of present-day conditions continues to hold steady," Lynn Franco, director of Economic Indicators at the Conference Board, said in a statement. "Over the past few months, consumers have grown increasingly more upbeat about the current and expected state of the job market, and this turnaround in sentiment is helping to boost confidence.
Capital Economics, which attributed much of the improvement on lower gasoline prices, said it is "remarkable how consumer confidence in the U.S. has continued to improve."
© Copyright IBTimes 2023. All rights reserved.